Don't forget to join us for our fundraiser to
Bring Baby Hugs Home!!
Don't forget when you click on Cheryl's link to go to the party titled Baby Hugs Fundraiser and click BUY next to that!!!
This is Asher and how he thinks he should use his swing.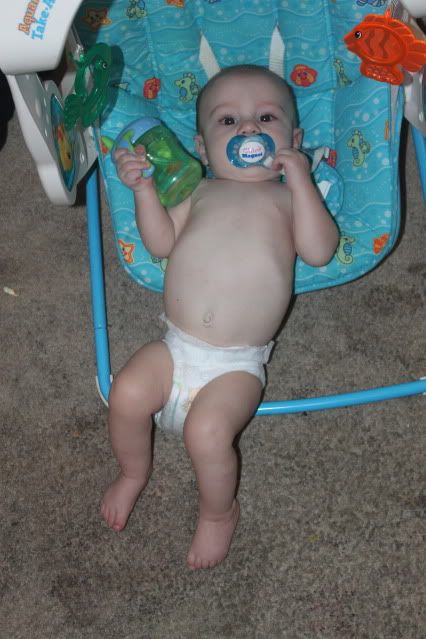 My boy has some beautiful lashes



Asher's first soccer game with daddy



And his first time in the grass... he was less than thrilled.


Playin' with his toes on the back porch