Y'all I am so excited to be a part of this. And I'm even MORE excited that YOU get to be a part of this!!!
I've been so tremendously blessed to know
Malerie
since highschool. She was a beacon of light to me in some hard times in my life and I'm so grateful that God allowed us to get to know each other way back then (feeling old yet Mal?)
Malerie
and her sweet husband
Kevin
are amazing. If you don't know them, you should. They are such sweet, gentle, humble people and you'd be so blessed to know their hearts. They have a passion for God's word and His people and it's apparent in their lives.
So here is where YOU come in.
Malerie
and
Kevin
are in the process of adopting from Korea.
As we all know, adoption can be expensive, so they are working as hard as they can to raise the money they need for their expenses.
Another sweet friend of mine,
Cheryl
has offered to have a fundraiser for them.
Cheryl
(also an amazing woman of God, y'all I am so blessed with amazing friends!) is an
Independent Scentsy Consultant
and she has so generously offered to give 100% of the profit made from these sales to
Malerie
and
Kevin
for the purpose of their adoption!!
Here is a bit of what
Cheryl
had to say about these products: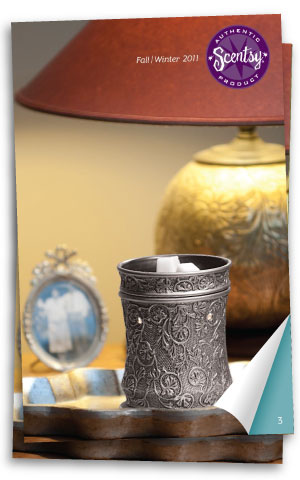 With the days growing cool, we are preparing for Autumn and the coming winter months. Thinking of the Holidays as they approach quickly leave many flustered. Not anymore...Scentsy is the perfect gift for everyone.

Scentsy warmers will brighten any room- safely because it's powered by a light bulb- and fit any decor you have in mind!

Our scented wax..If you've not tried them, once you do, you'll fall in love with them (and they are economical). Frosty "Whiteout" confures images of icy cold mint and crisp apples. Love to horseback ride? "Weathered Leather" is a mix of suede, leather and oak. As many scents you can imagine will be found in 1 of 80 scents!

NEW to Scentsy...You can now layer Scentsy fragrance in the most fun and personal way with our new Scentsy Solid Perfumes! Five amazing scents to choose from and take with you to all your holiday parties!

Finally, children can choose their favorite scent too, as we introduce more scented paks for the adorable Scentsy Buddies to go along with our NEW Scratch the Cat and Patch the Dog....but don't forget about our old friends, Ollie (elephant), Molly (monkey), Lenny (Lamb), Penny (pig) and Ribbert (frog)!

Be sure when you place your order, go to www.meltingmoments.scentsy.us and click "Buy" next to "Baby Hugs Fundraiser Here". 100% of the profit will be donated towards this family's amazing journey!!!


Please email me at mrsbes@yahoo.com or call me at 410-241-8992 with any questions about Scentsy you might have.
Are you excited yet???
If you've never tried Scentsy, this stuff is AMAZING. I've clumsily spilled the wax several times and it doesn't burn so it's safe for kids, and there is NO FLAME. I love that!
If you want to know more about the product you can also check out
Cheryl's Facebook Page
.
SO, get out there and get shopping, and let's help bring Baby Hugs home!!!
Don't forget when you click on Cheryl's link to go to the party titled Baby Hugs Fundraiser and click BUY next to that!!!