To say I was nervous about this trip was an understatement. Traveling for 2 days each way with 3 kids didn't sound like a blast at all.
Add in to the mix that 2 days before we left Asher woke up with a stomach bug. The next day.... Kyley.... and less than 12 hours before we left both Derek and I were down for the count.
I'm so thankful Elijah never got it.
We had a lot of fun though. The kids got to visit with a lot of family they've never met. Heck even I met some I'd never met.
We spent most of our days exploring the little town we were staying in. Going to the park and enjoying the scenery. The evenings were spent hanging out with family and enjoying those times.
Two more stomach casualties later (Ryan and Grandma) and finally everyone was healthy and able to enjoy themselves by the trip home LOL
Here are a few pictures from the trip. There are a LOT more but I just want to share these for now.
Elijah thought he was tough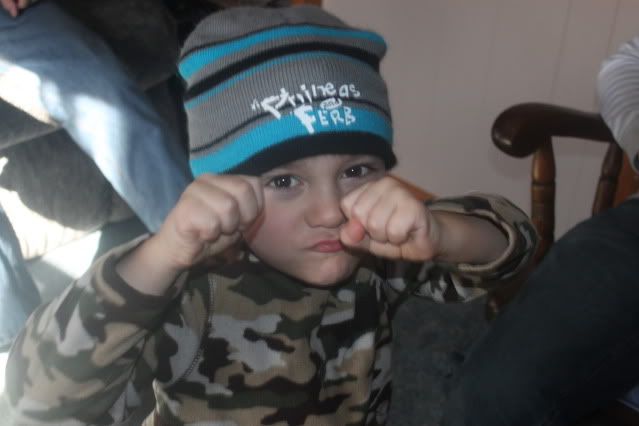 Great Grandpa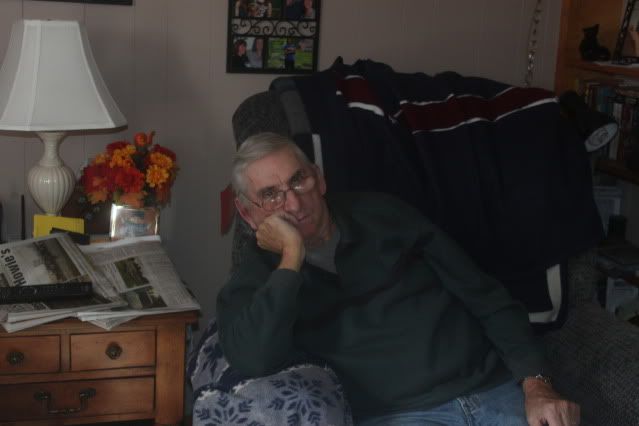 Family Portrait in the hotel Elevator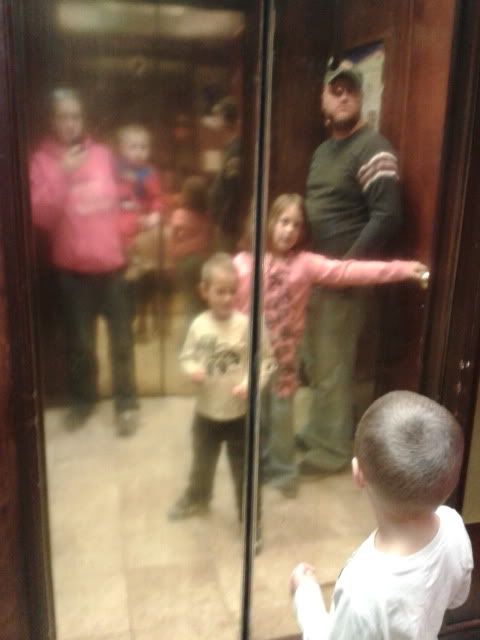 Ryan and the boys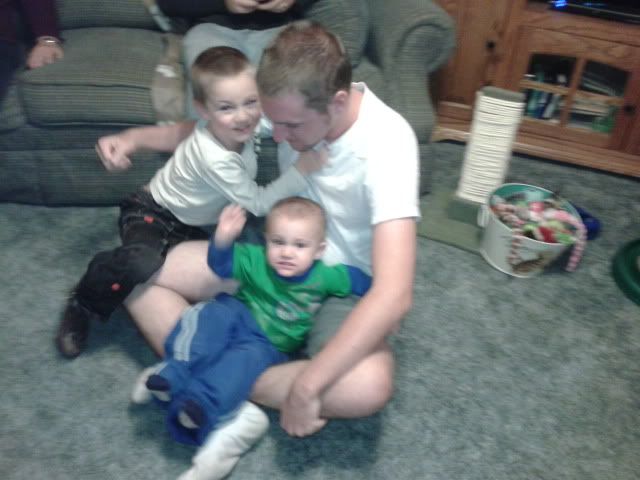 Great gramma and grampa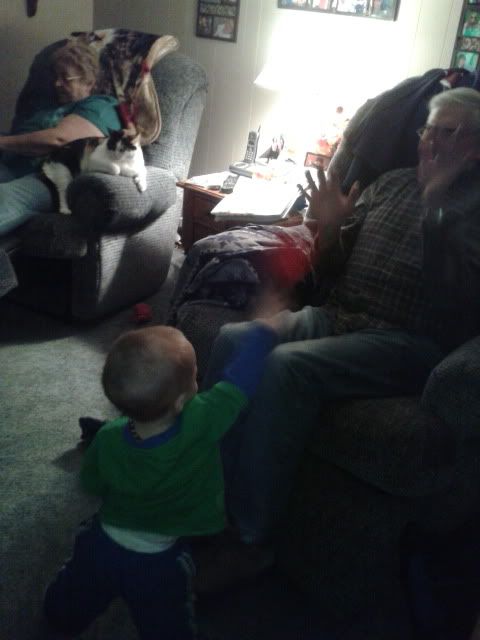 Thanksgiving dinner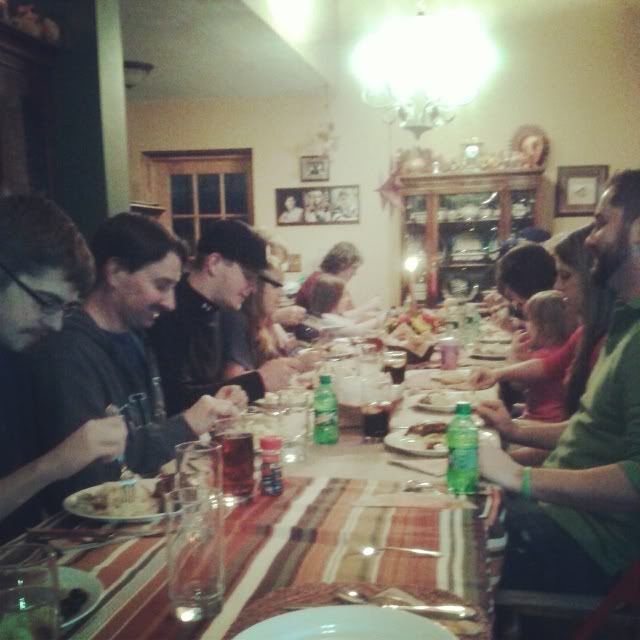 Elijah and grandpa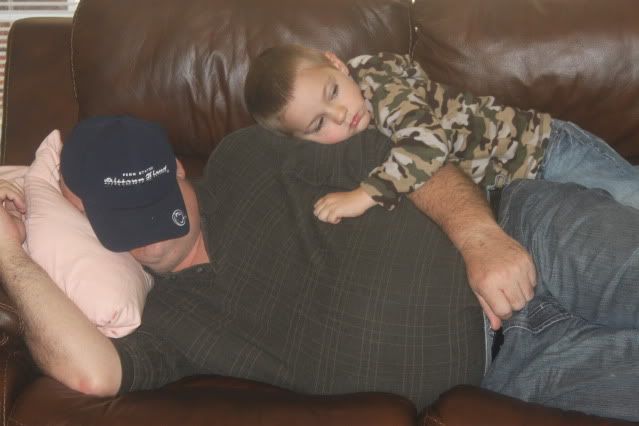 We got to spend time with Aunt Betty, Uncle Donny and Tasha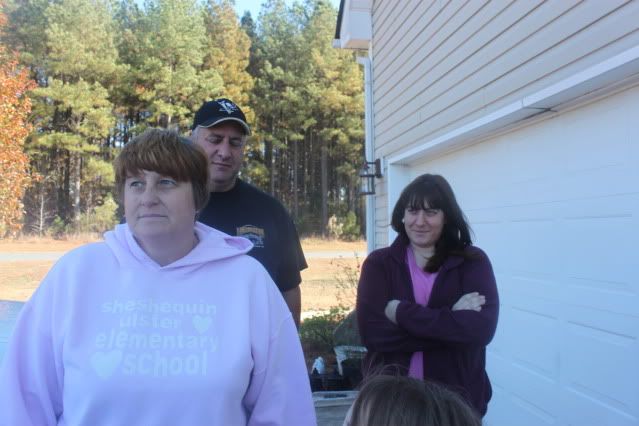 And Aunt Ann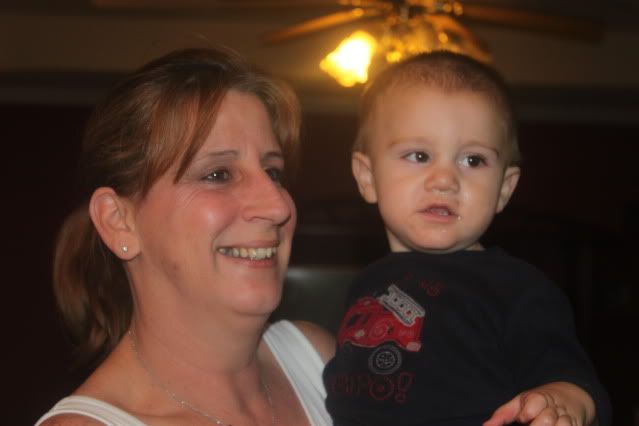 And Uncle Sean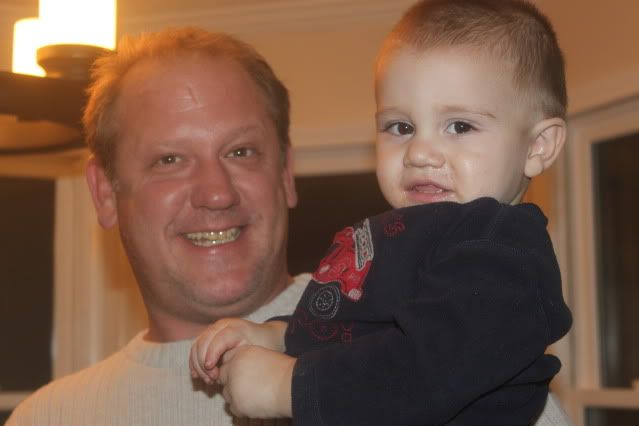 It was a great time. I hate that sickness took over for a few days, but so glad the kids got the opportunity to go. They were great travelers, but boy are we glad to be home!!!!