Wow, this week has been BUSSSSSSSSSSSSY!!!!
Welcome to Not Me! Monday! This blog carnival was created by
MckMama
. You can head over to
her blog
to read what she and everyone else have not been doing this week.
What better day to get all the stuff off your chest that you DID NOT do this week!!!
so without further ado...
I did NOT let my 4 yr old try on her dance outfit for her recital in MAY and proceed to take, oh a bazillion pictures cause she loves to pose...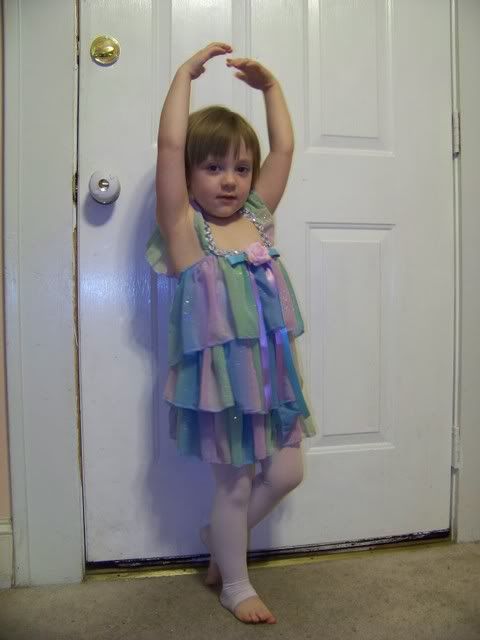 and I did NOT get all excited on Wednesday night to see Angie because I knew that the very next morning she'd be having a baby!
and because of this I did NOT rub her cute little baby belly anytime I could because I wouldn't get to after this night :)
Wednesday night we did NOT stay out incredibly late at Will and Angie's because there was NOT a second tornado warning for the evening as we were driving up to their house to drop Angie off... nah we go to bed ON TIME!
Wednesday night I did NOT stay up til 2 am doing laundry so my husband could have clean khaki pants and then get up at 5 am to get everyone ready for the day on Thursday!
Thursday morning I did NOT send my 4 yr old to work with daddy so that Elijah and I could spend the morning at the hospital with Will and Angie awaiting the much anticipated arrival of Molly!
I did NOT go get her at lunch and then proceed to go BACK to the hospital so Kyley could meet her :)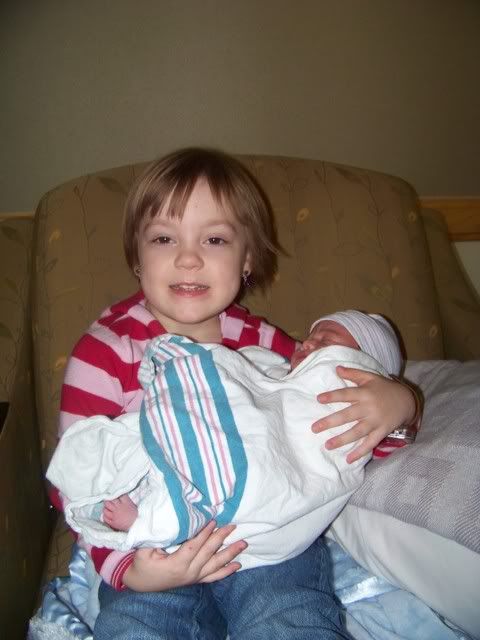 I also would NEVER put my sleeping baby in the little bassinet that Molly is supposed to sleep in so that I could love on her a few minutes.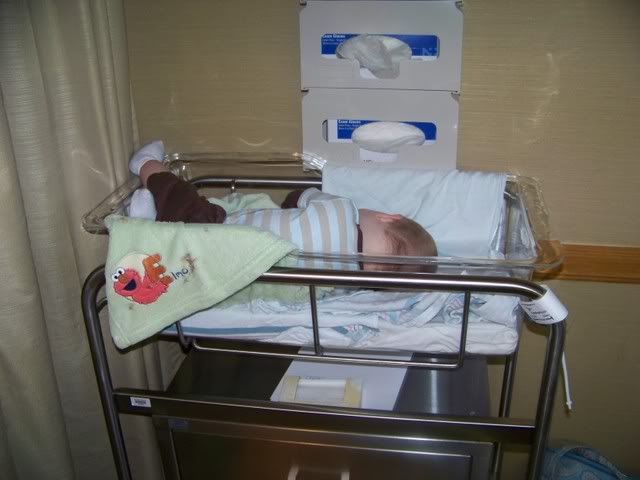 and I did NOT get all giddy when Angie said I could dress her up and take pictures of her!!! and these are NOT a few of those pictures :) She was about 8 hours old!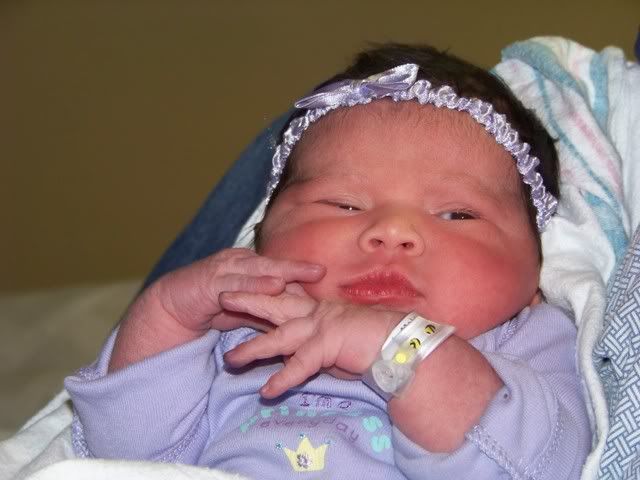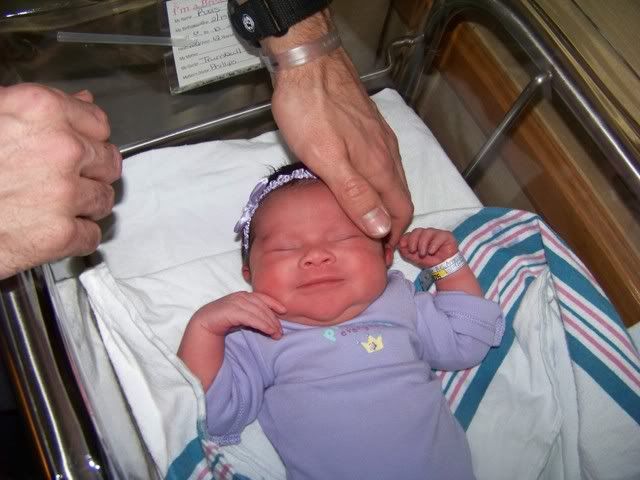 Friday after Celebrate Recovery, I did NOT with the help of my bestest best friend take some of the girls to see Angie and Molly at the hospital :)
While we were there, I did not simply LOVE that Elijah gave her a kiss (she was yawning, not crying)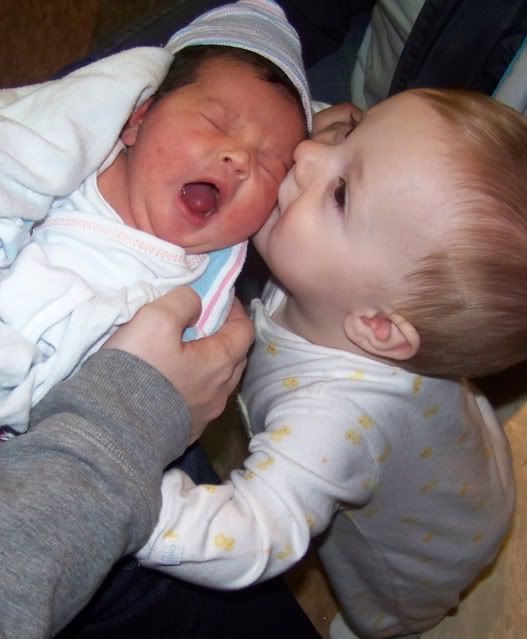 and I did NOT just adore this photo...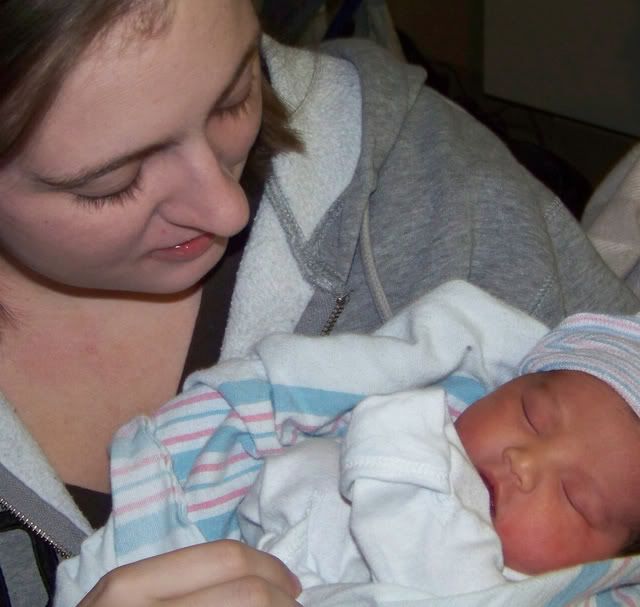 and I did NOT also ask Angie to take a pic with us since she'd JUST had a baby... who really wants to be on camera after that? I wouldn't be that rude would I? nah not me!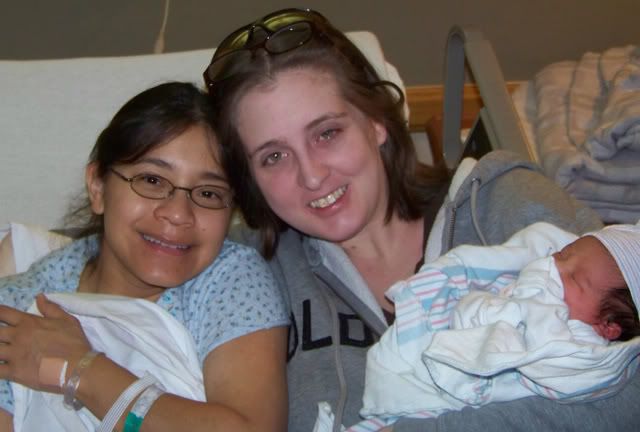 (doesn't she look great though?)
On the way home from the hospital I did NOT stop at Sonic for a slush and cheesesticks while chatting with Brittani....
and while we were NOT there, the car did NOT stop working and wouldn't crank.
I did NOT proceed to call Abigail and ask her to come pick up me, Brittani, and both of my kids (with carseats) and drive us home in her tiny little car. nahhhhh not me!
and I did NOT call the tow truck and have them tow my truck home at almost midnight that night!
I did NOT have my brother fix the problem and give the truck a tune up and oil change the next day and then RUSH him to finish when we were late for a birthday party!!!
at said party the kids did NOT have so much fun because it was NOT at gymboree!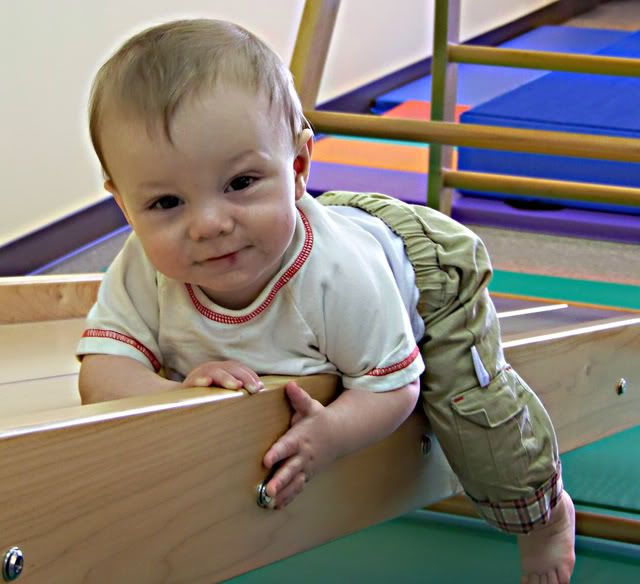 I did NOT take mostly pictures of Elijah because he was sitting still and all the pictures of Kyley I got were NOT blurry because she was moving so incredibly fast because she was having so much fun.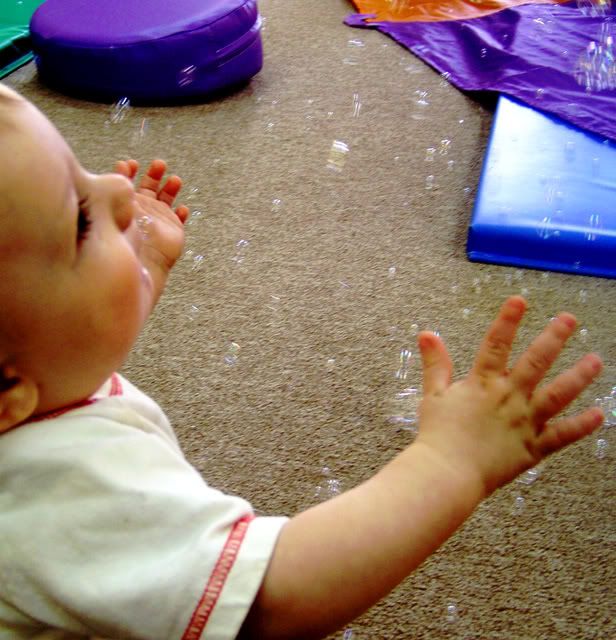 and I did NOT just fall in LOVE with this photo...