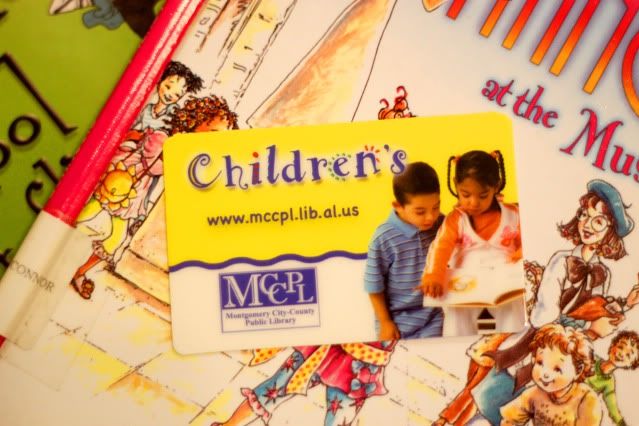 My baby is growing up way too fast.
Last night I took her and she got her very own library card, and checked out her first books all on her own.
She picked out some princess books and some fancy nancy first readers. Then mommy helped her pick out a fun book about nouns to use with our schoolwork this week and next.
I'm looking forward to many more trips to come and fostering her love of reading more and more through this!