*In the interest of full disclosure, I was given free coupons for myself and a friend to pick out a pair of shorts of choice from
Old Navy
via
Crowdtap
. I was also compensated upon completing my report on
Crowdtap
via points. All opinions in this post are my own and are not influenced in any way by these companies. If you are interested in participating in similar opportunities, click
HERE
to sign up for
Crowdtap
.*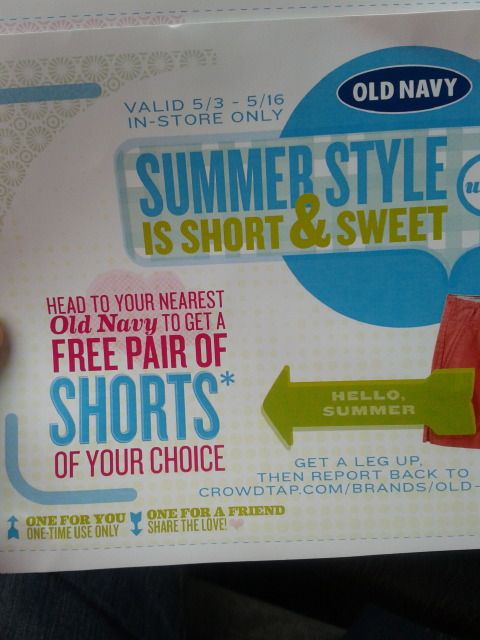 I ended up going shopping this past weekend while my hubby was seeing the Avengers. And yes, I spent the whole 2 1/2 hours in the Old Navy Store. I also took all 3 kids. Brave. Yes. Smart. No. LOL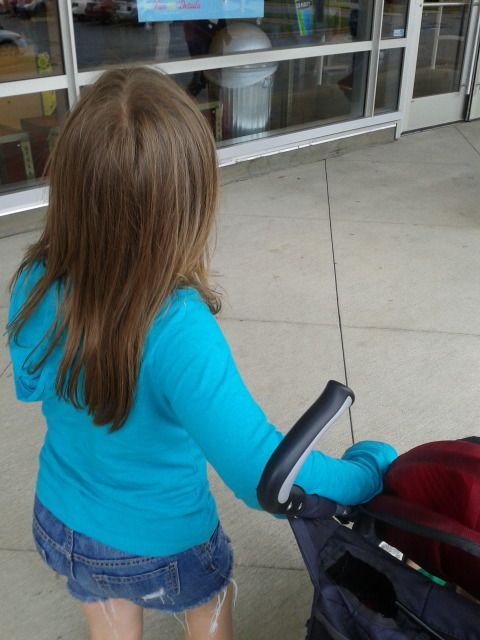 When we first got there, I browsed the shorts, but also knew there were a few other things I wanted to look at, so I took my time browsing the store while I waited on Abigail to join us.
I tried on several pairs of shorts.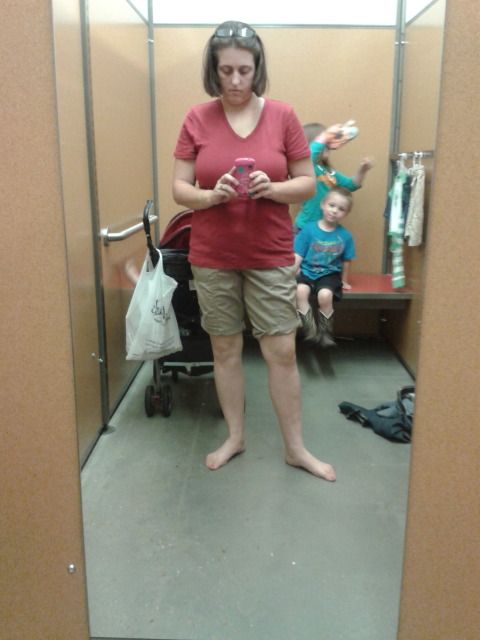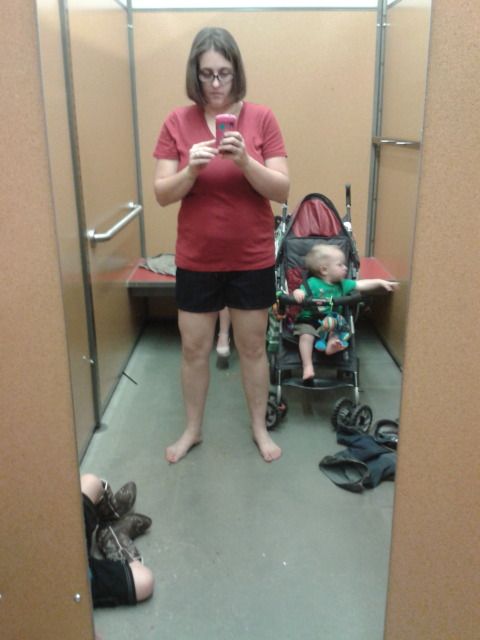 The kids checked out the quarter machine.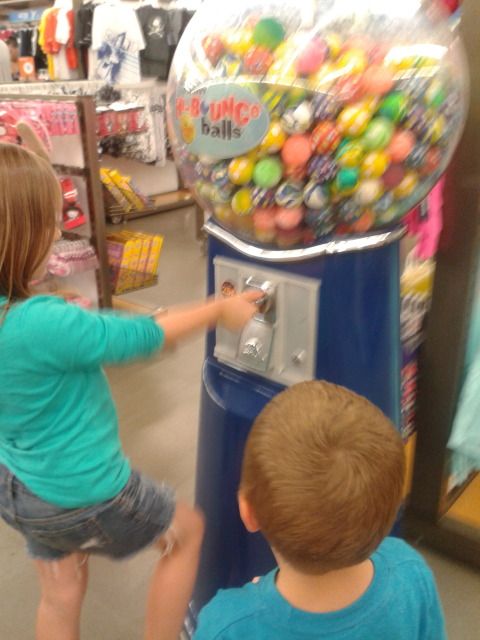 I tried on some more shorts.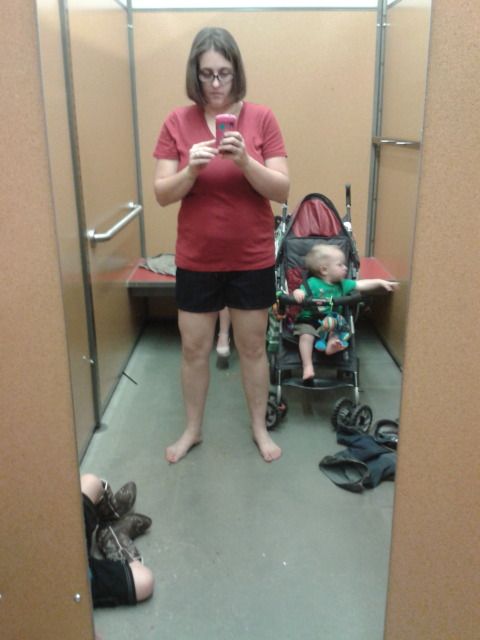 And these are the one's I bought.
Abigail finally made it in the rain, and Kyley helped her shop.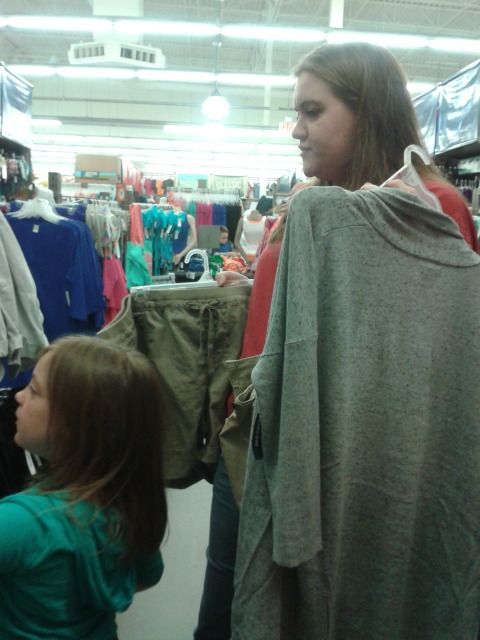 Elijah fell asleep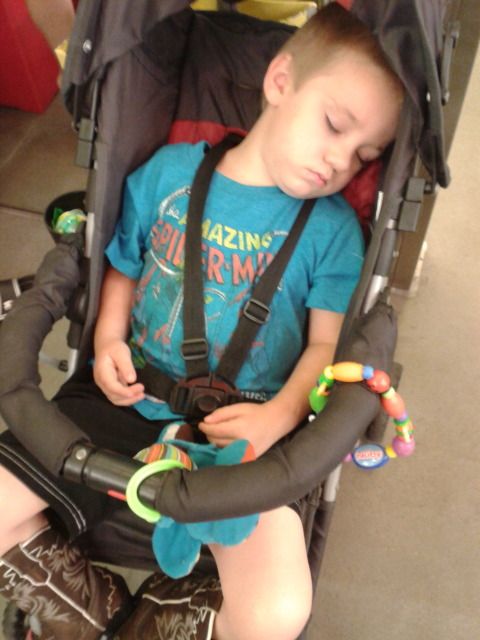 So Asher hung out here...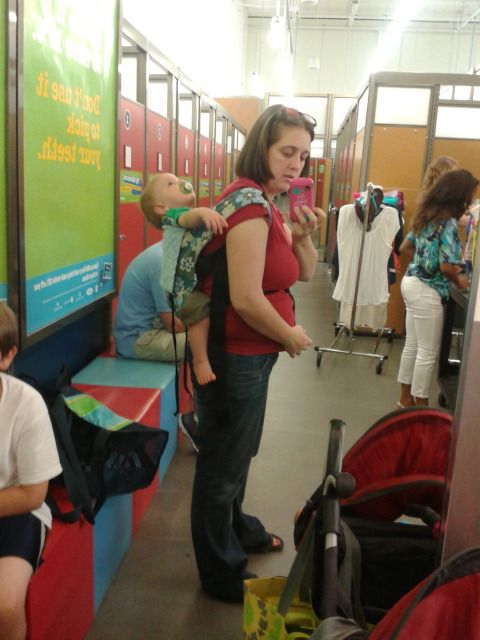 Daddy showed up to rescue us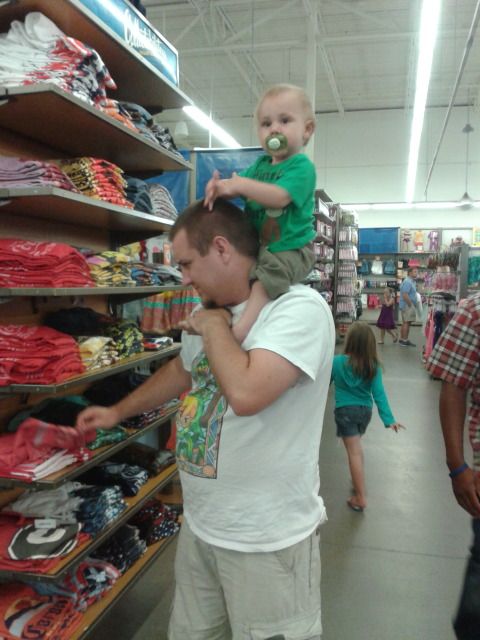 Then I checked out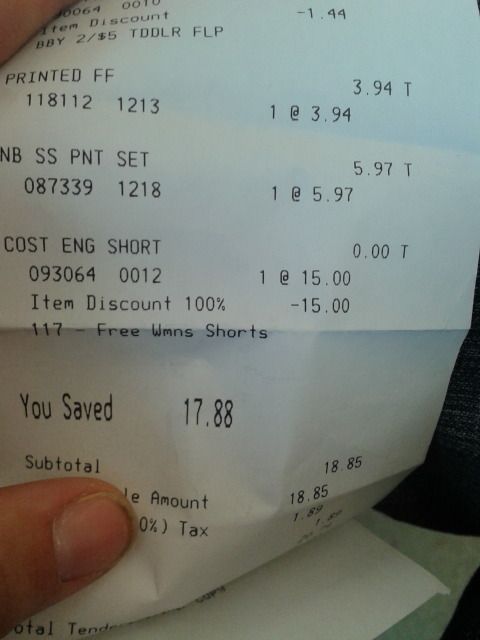 While Abi checked out,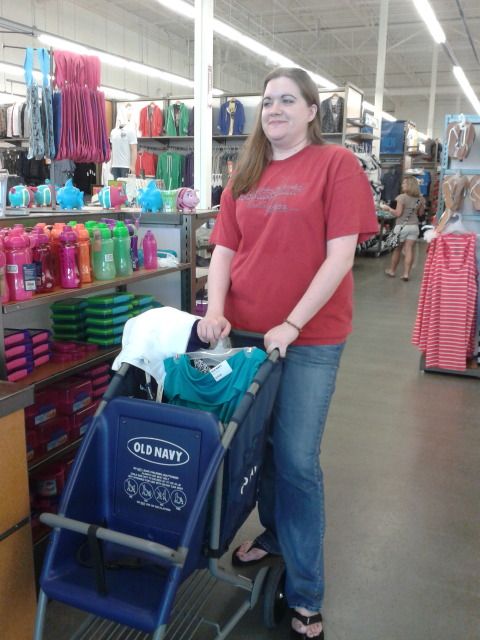 Kyley pretended to model.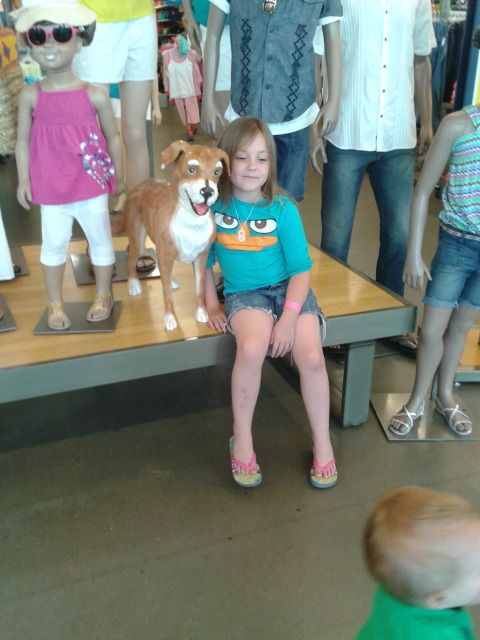 And Asher danced with a girl.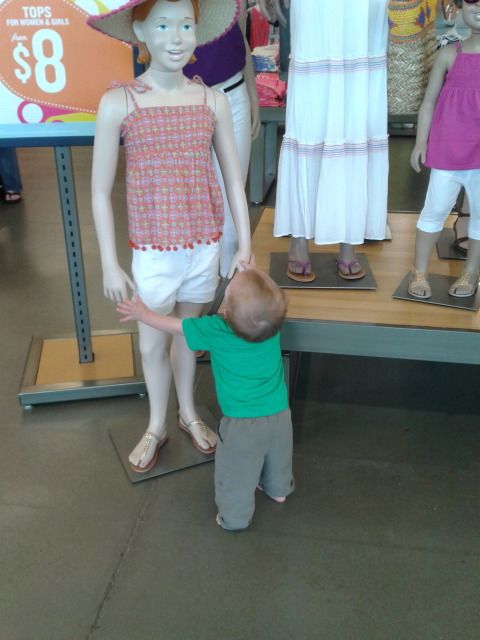 Overall, I really love the new shorts. I ended up buying some that were 4 1/2 inches. The 3 inch inseam was WAY too short, and while there were a few longer pairs I liked, I really wanted some denim shorts. I didn't have any that fit before this, so I wanted to get denim this trip. I really loved the longer khaki shorts I tried on though. Maybe I'll check them out if they go on sale later in the summer.
These fit great, and I love the dark wash. They are casual, and not too short, but they could look nice with a cute top and cute sandals as well. And score for me, they don't scream MOM!
They're really soft and move easily with your body, and I like that. I'm not a big fan of stiff fabric.
Thanks to Old Navy, & Crowdtap, I now have a pair of shorts I love!