Somebody loves tracing his name.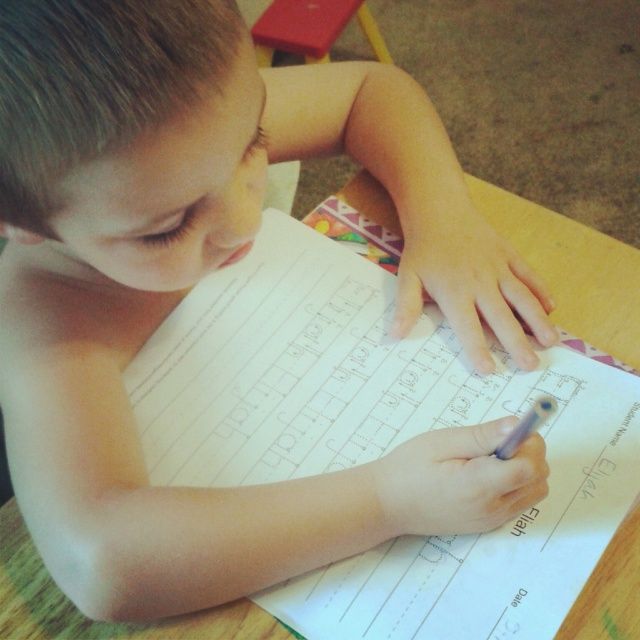 I really love that he's shown an interest in school work finally. He loves that I drew his name in dots and had him trace it, so I had daddy print some off for us, that way I wouldn't have to do it by hand everytime. He's loving it!
He starts preschool in the fall, and he's very excited. I just pray he does well and doesn't terrorize the other kids haha
I think he'll be great.
And just a bonus, here he is pretending to be a frozen monkey