My daughter is an artist. She likes to draw things she's interested in. She also likes math. She does NOT like spelling and reading. Below is her drawings and her interpretation of how to spell them. And now we're off to learn some of the words she butchered :)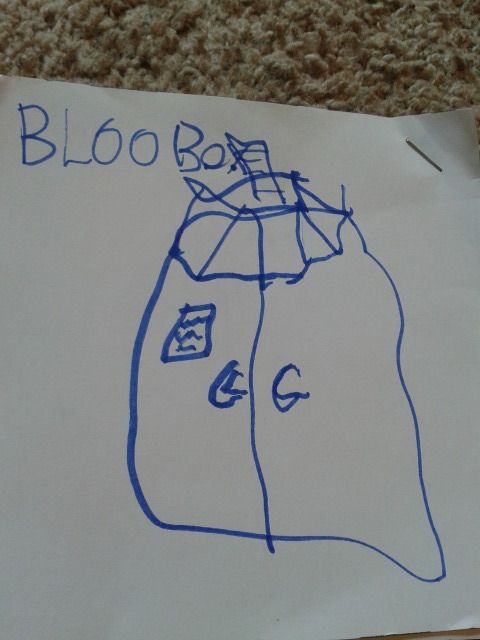 This is "Blue Box" also known as the Tardis but she said she couldn't remember what to write so she wrote blue box. Pretty good attempt to spell it as lately we've been working on words that say "oo" so it made sense.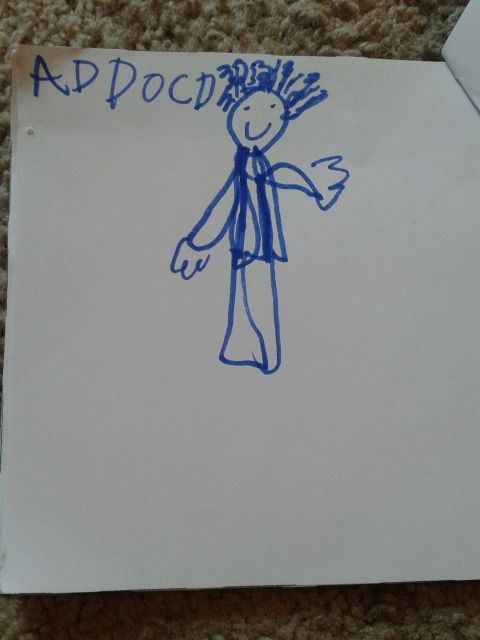 This is "Old Doctor" I am not sure on the old thing, but I get the doctor... she wrote DOC and D because it makes a "DUH" sound. While not correct, I can see where she's coming from.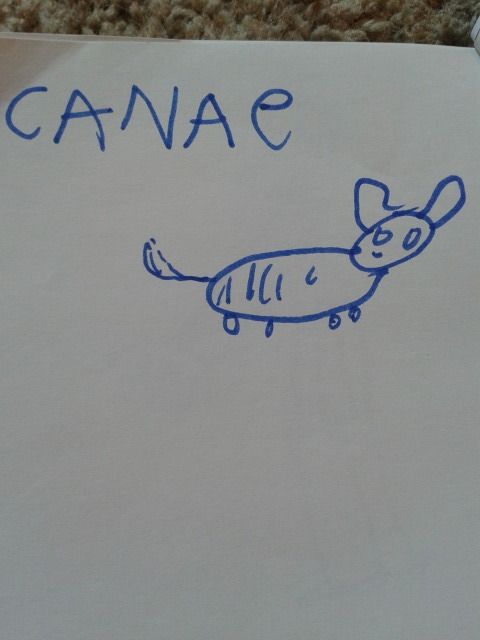 This is "canine" not too bad of a try there.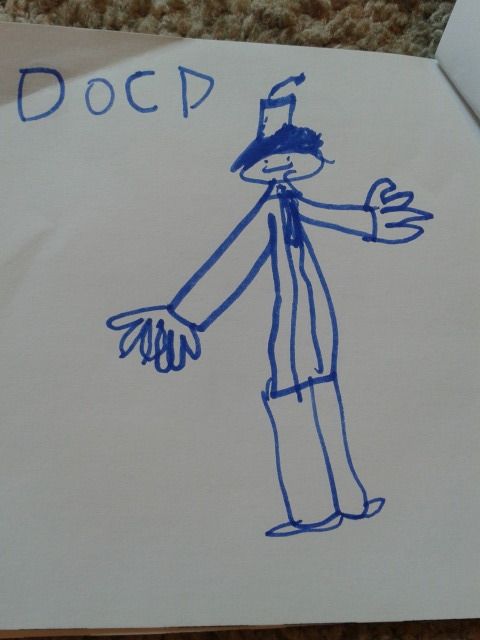 The Doctor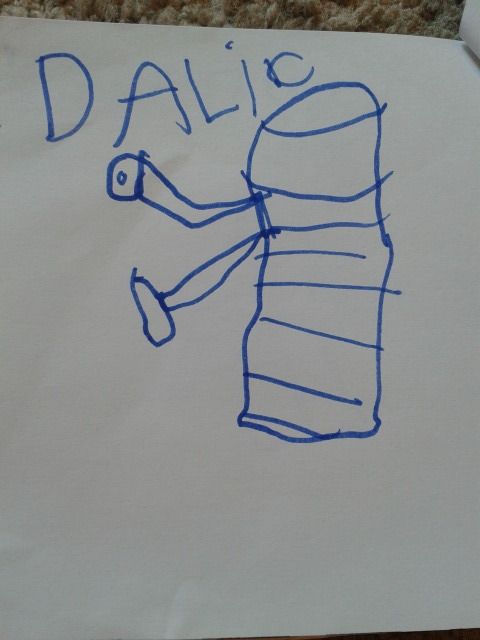 Well... a Dalic, good job Ky!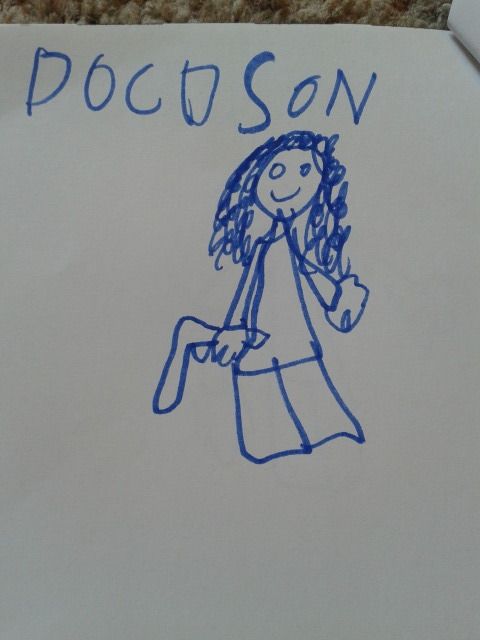 This is "Doctor Son" but I'm not sure where she was going with the name... someone who watches Dr. Who may need to elaborate.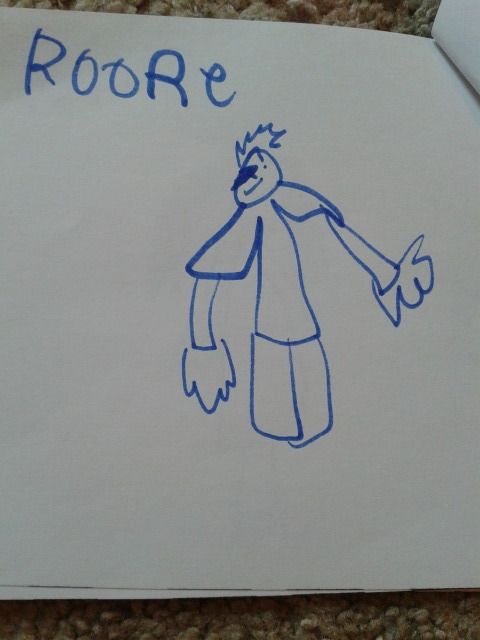 "Roary"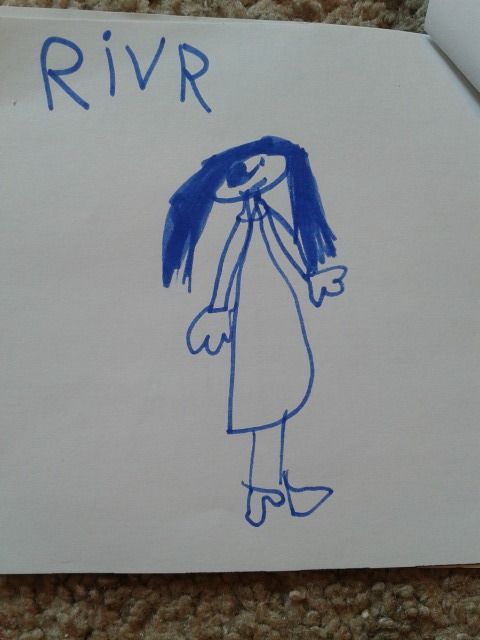 "River" Great try!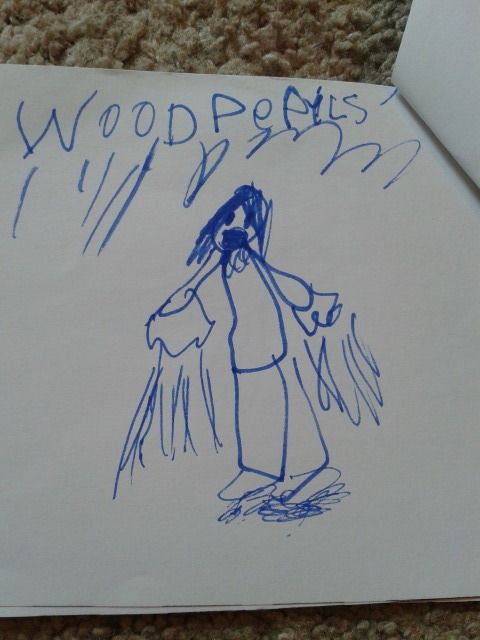 "Water People" I'm not sure on the water, but, she did do a good job trying to spell "Pepils" :)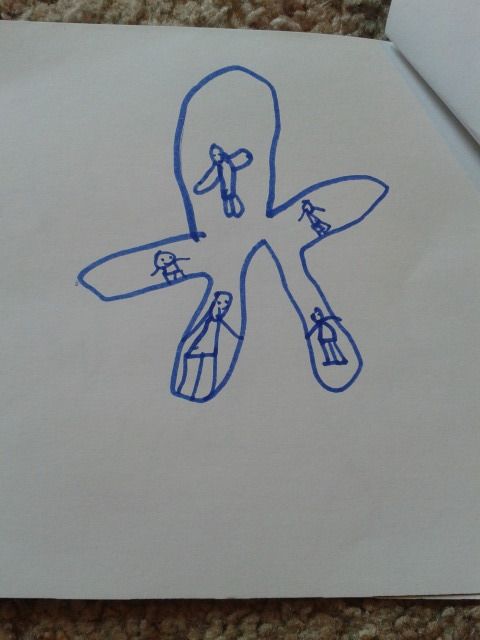 These are robots, she hasn't named them yet apparently.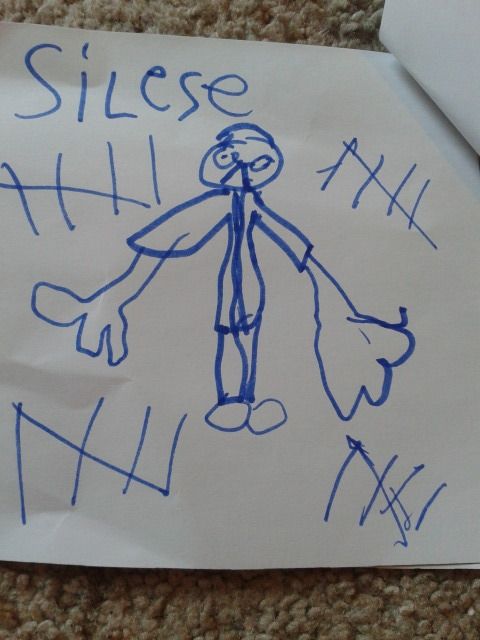 "Silence" and apparently the tally marks are things they mark themselves with so they'll remember.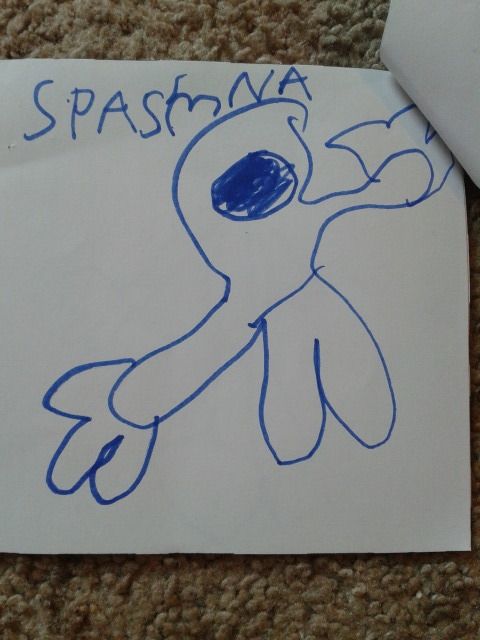 "Spaceman"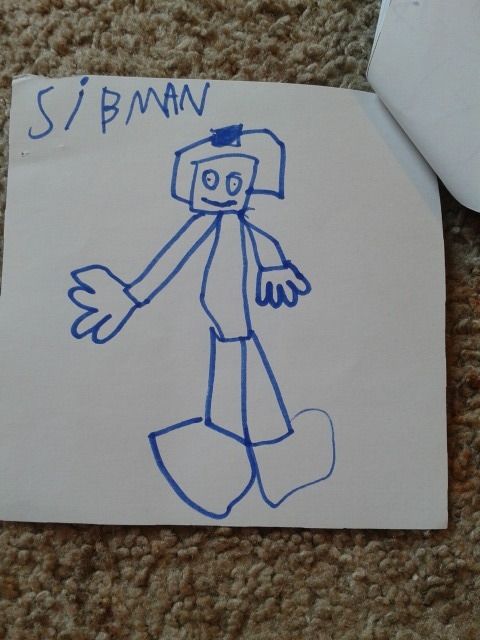 "Cyberman"
Ok so I'm clueless as to what most of this is, but she sure did a great job!!