This little spunky gal, recently got her very own 'art studio'. Her daddy set her up an area in the shed out back with an easel and all of her painting supplies. She would spend hours a day out there if I let her. I love that she's creative and spunky but still so caring and sweet as well.
Recently, she's began to pray for God to fill her with the Holy Spirit. Will you join with me in lifting her up, that she would fully understand what it is she is asking for and also for God to grant her that desire.
Reading has FINALLY taken off. We are on the downhill side of a LOOOOOOONG battle to teach her to read. I'm loving how excited she gets now about reading words and signs and books, everything she can, she tries to read to me.
She's loving ballet again this year (our 5th year) and I can't wait until her December mini recital so that I can see all the new stuff she's been showing me put into action.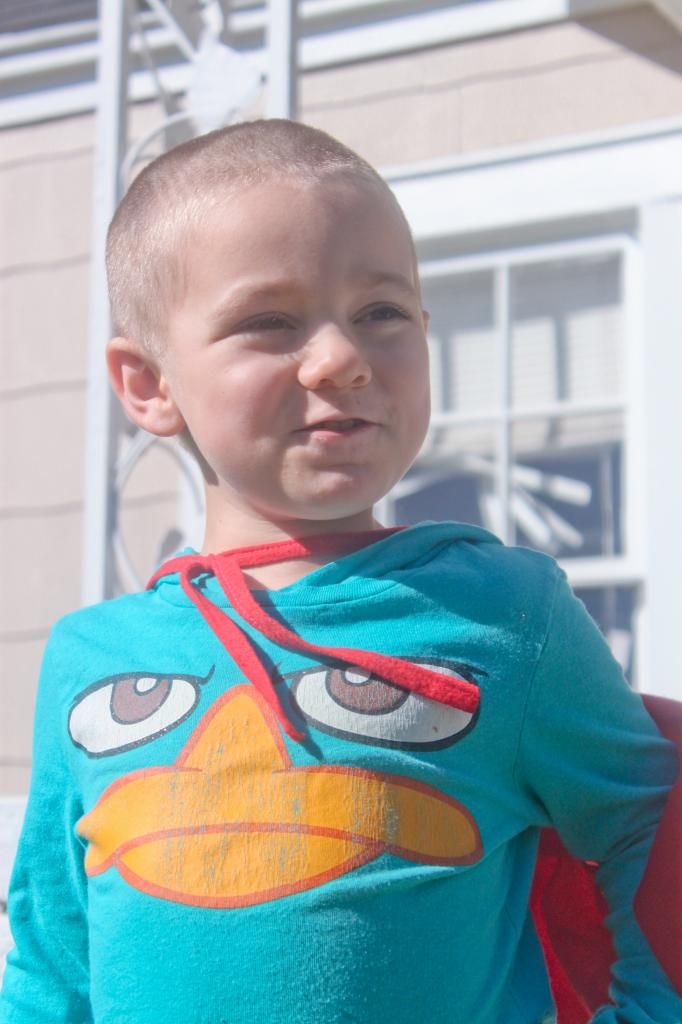 This little cutie is LOVING going to school. He's doing so well. He's recognizing letters and sounds, and writing his name better and better each day.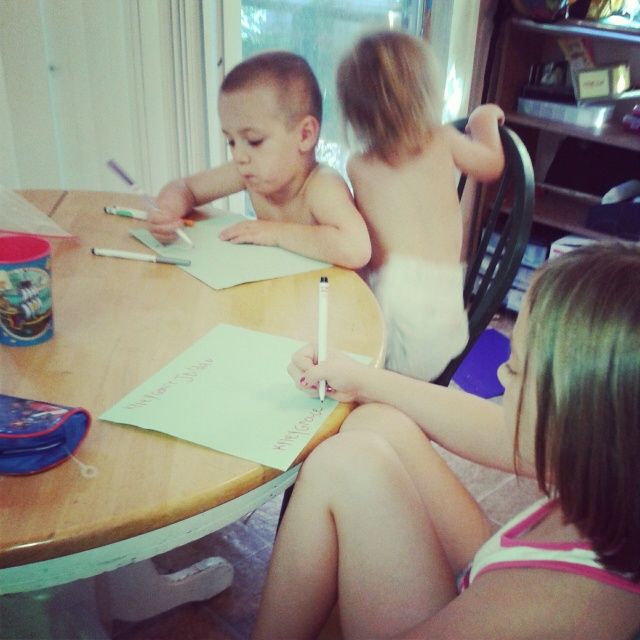 Last week he wrote it on the board at church.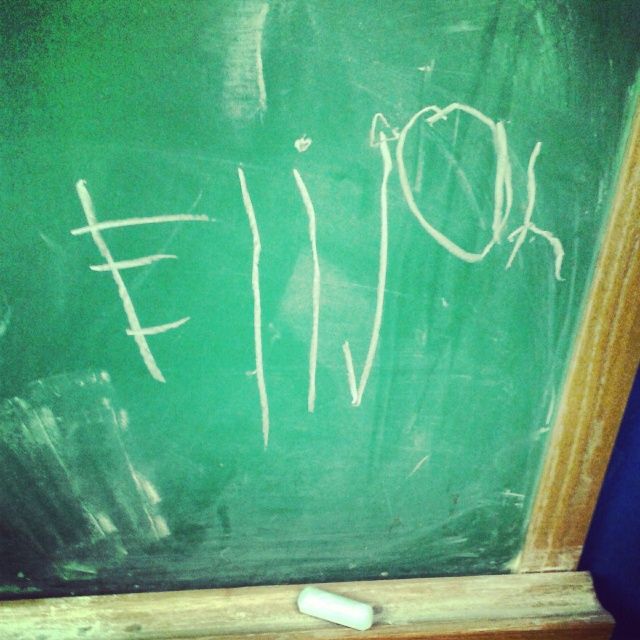 He's such a gentle giant. He is so rough and tough boy, but when the going gets tough he's the sweetest snuggle bug I've ever met.
He loves to play with Asher and will jump off of anything. He's just all boy.
He took his very first trip with grandma and grandpa alone a few weeks back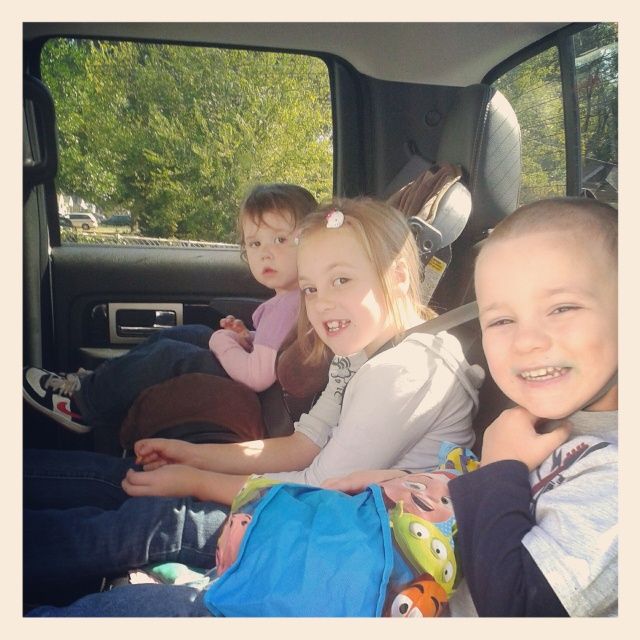 He had a blast at the fall festival with his grandparents and Kyley and Bella. (Bella is our niece)
And this kid...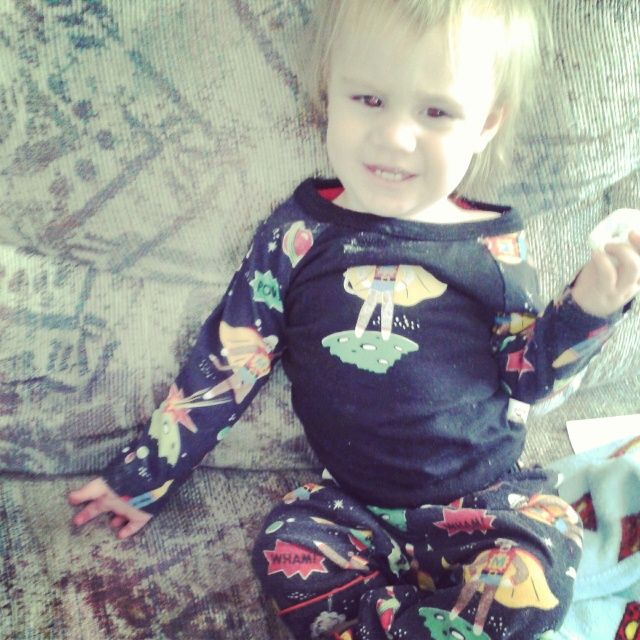 He's so silly. He loves Doe Doe.
Here he is making Derek watch videos of Doe Doe after work one day. LOL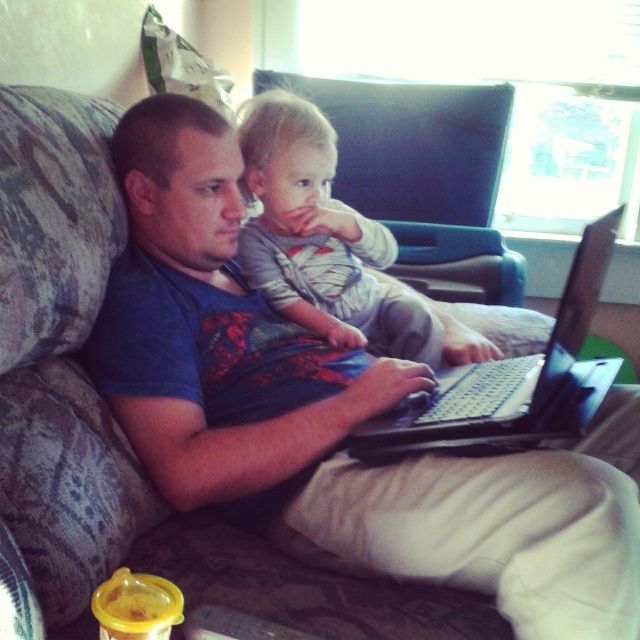 He says so many new words daily. Right now his sister is teaching him to say bun, meat, cheese, and pickle. (they are eating a crabby patty from the halloween candy)
He loves to be outside. I constantly hear him banging on the door yelling DOOOR... SIDEEEE. (translation: open the door, I want outside)
He is rough and fearless.
Twice recently he's ended up with goose eggs.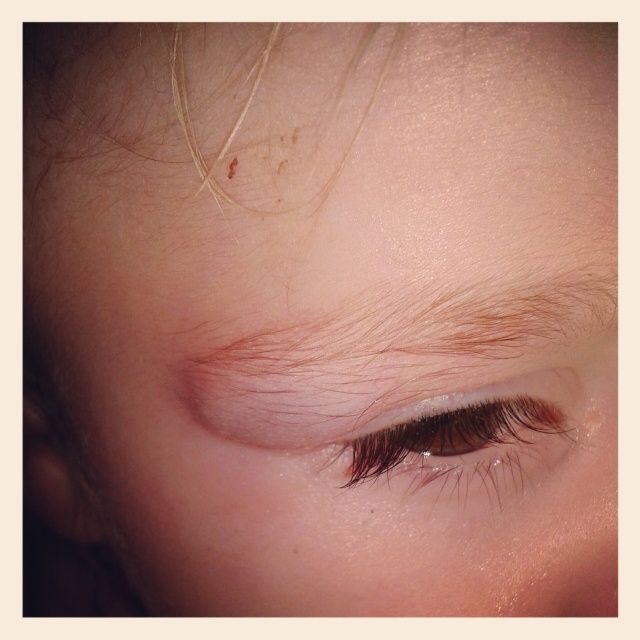 The kid got right back up and tried to jump off of something else. Seriously. He's fearless.
He's just so sweet and fun. I love the faces he makes. I'll try to get a video of his sillyness soon.
He still goes nuts over bananas. But he has a new found love... bapples. His version of apple.
I love these little munchkins and I don't want to forget what they're like at these ages.