This kid LOVES this toy.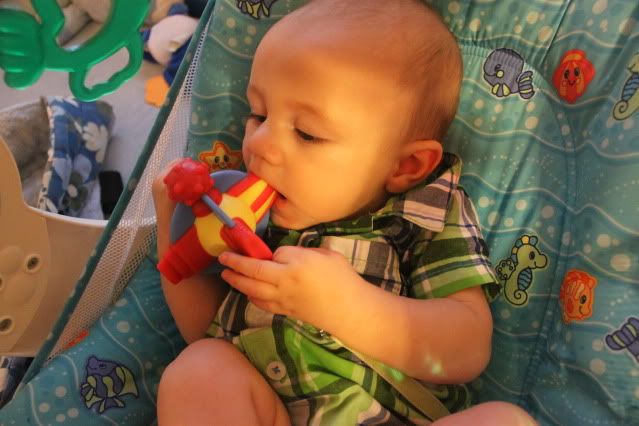 He attacks it when he sees it and it keeps him entertained for good lengths of time, score for mommy!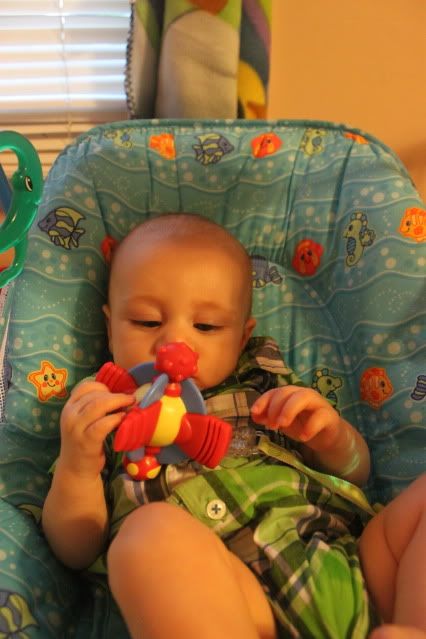 Truth be told, I bought it back when Kyley was little, she only played with it a handful of times and so I put it away for future kids.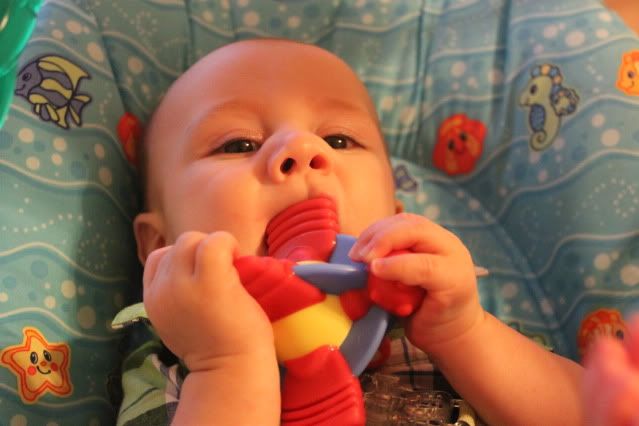 I apparently forgot where I "put" it while Elijah was little because just recently I found it in a box of Kyley's old toys I'd kept for our next girl while I was going through stuff for our recent yard sale.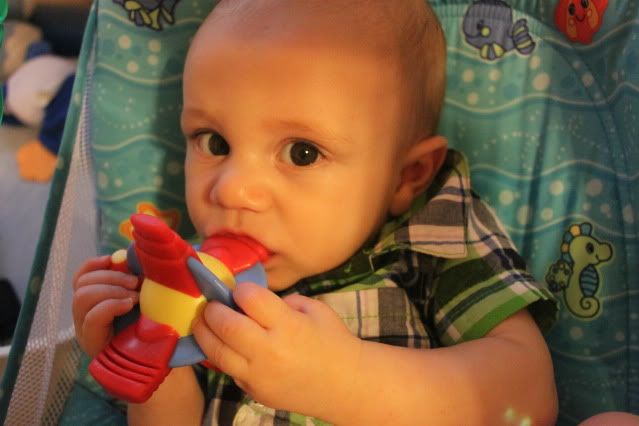 So I cleaned it up to make sure it was germ free when I gave it to him, and gave it to Ash-man, and he's had a blast with it ever since!