So in a week and a half... my baby will be ONE. I can't believe how quickly it's gone by.
I've been working on the 'theme' for his party and trying to figure out what it was I wanted to do. So... this is what we've come up with so far.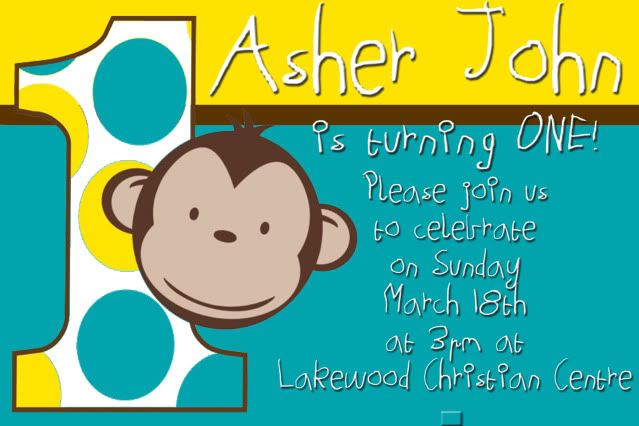 I think it turned out adorable. I can't wait to get all the other stuff together and see how it turns out!