Earlier
THIS
week I made this recipe. The original
SOURCE
can be found
HERE
.
My
husband Derek
actually sent me the link to this, and said he wanted to try it. That doesn't happen often, so I jumped on the chance to make something he wanted to try that was out of our normal recipes we use on a regular basis.
Crunchy Taco Chicken
Ingredients:
6 boneless chicken breasts
1 can cream of chicken soup
1 pkg. taco seasoning
1 1/2 cups corn chips, crushed
1 1/2 cups shredded cheese, divided
I doubled the recipe for the coating, which I found was a good thing when it came to the sauce you coat it in, but NOT a good thing when it came to the fritos on top. I think if I do it again, I'll still double the sauce but just not use as many fritos on top, they kind of overpowered the dish after adding so many.
First I pulled up pinterest: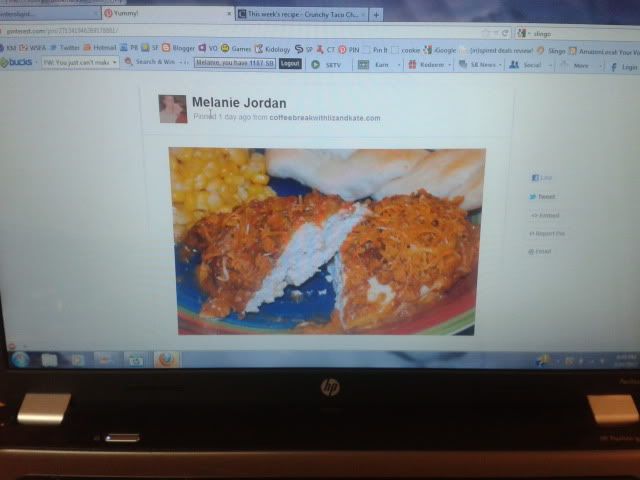 Then I assembled all of my ingredients. I also chose to make Rice a Roni with this dish and refried beans (not pictured here)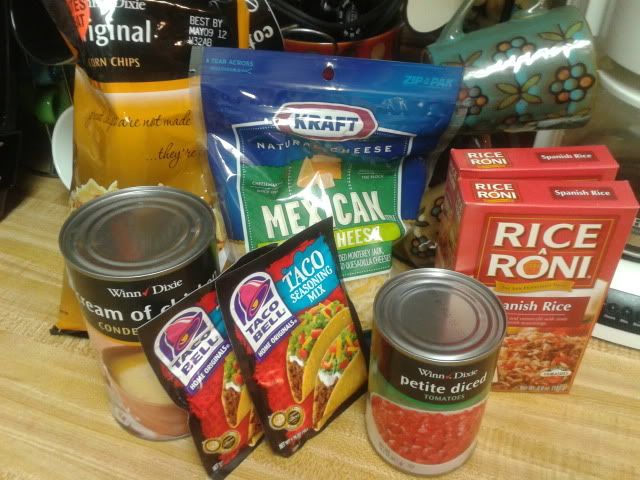 First, in a medium bowl I poured in my cream of chicken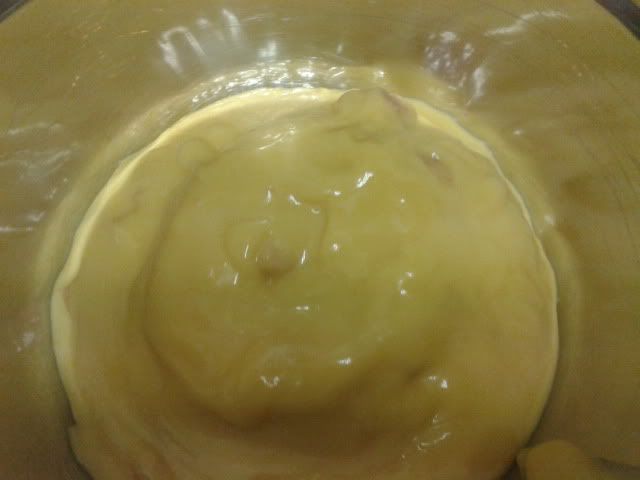 and then the shredded cheese (original recipe calls for one cup of the cheese here, I used two since I doubled the recipe)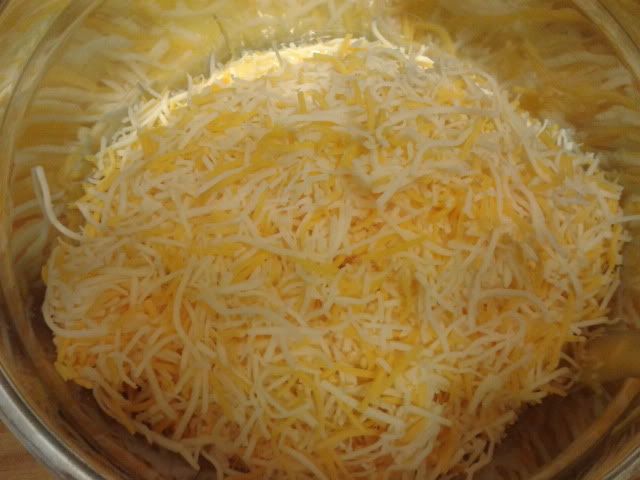 The taco seasoning (again 2 packages)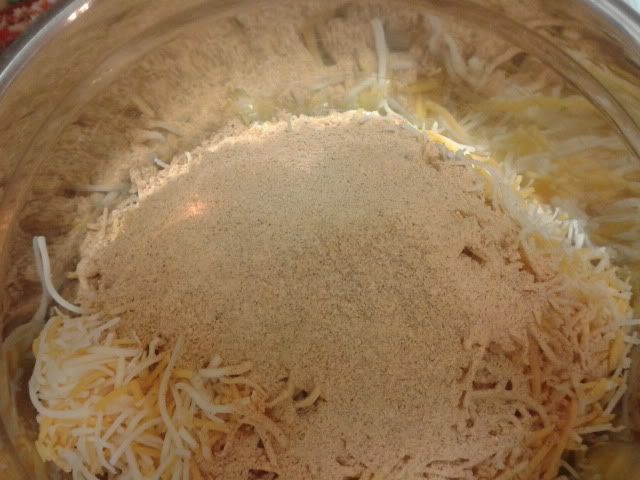 Stir it all together until it is mixed well.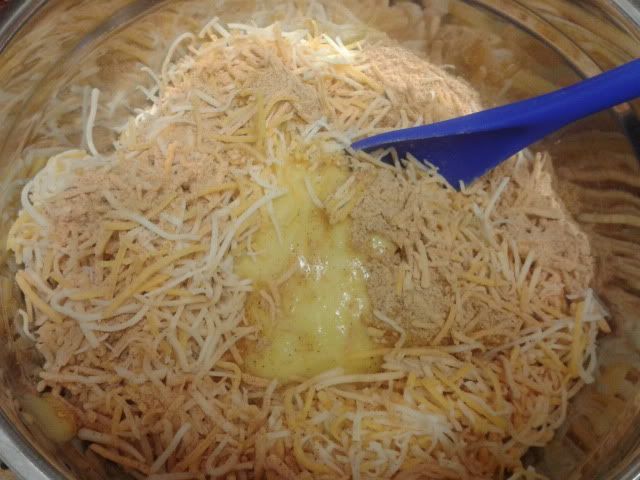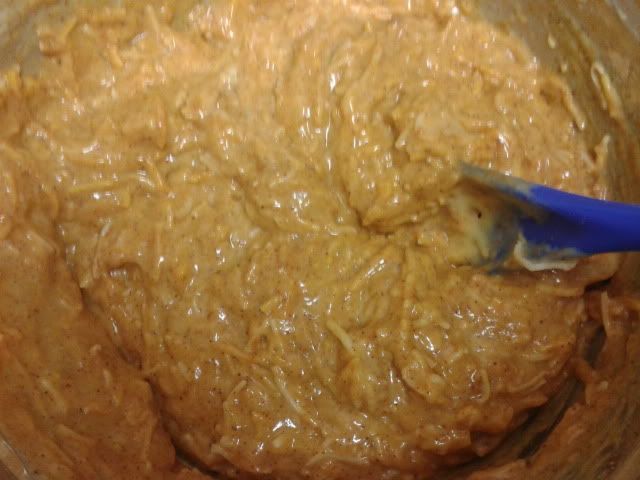 Put your thawed chicken breasts in a baking dish and cover them with your sauce mixture.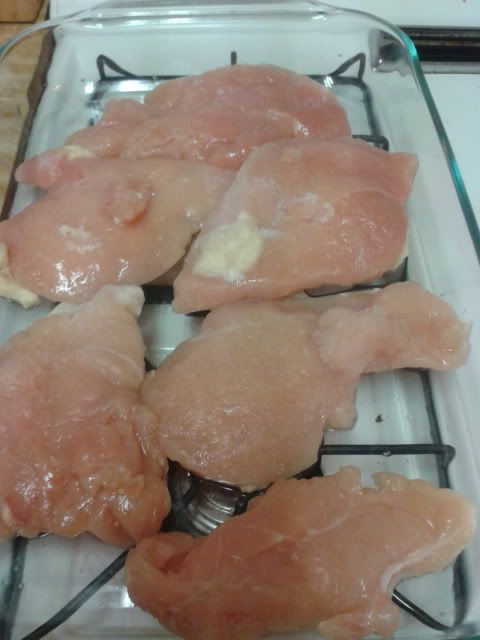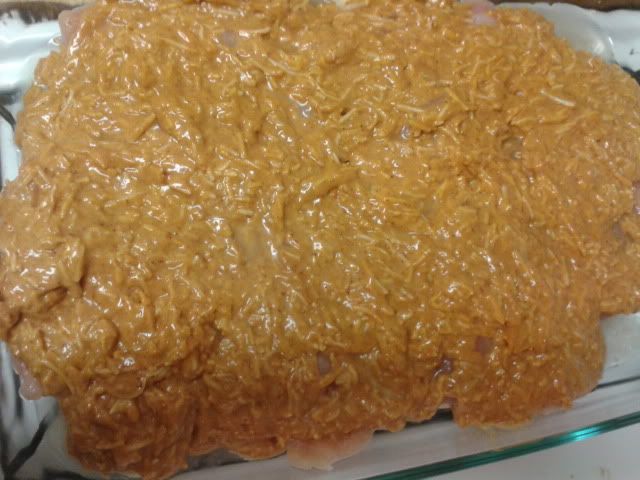 In a 350 degree oven, bake for 45 minutes.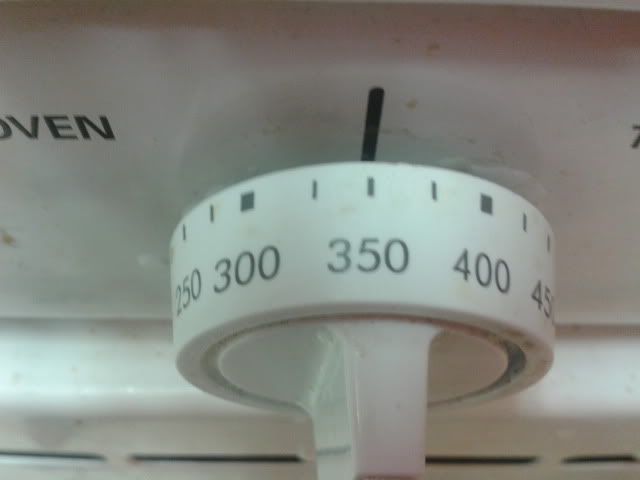 Take a short break to feed this cute kid some bananas because he's grumpy and ready for dinner (baby food to the rescue!)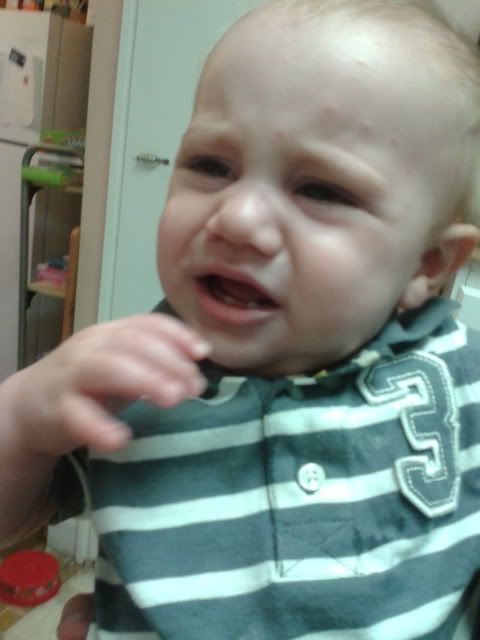 Then I began the prep for my rice a roni, I liked this mix, but Derek did not.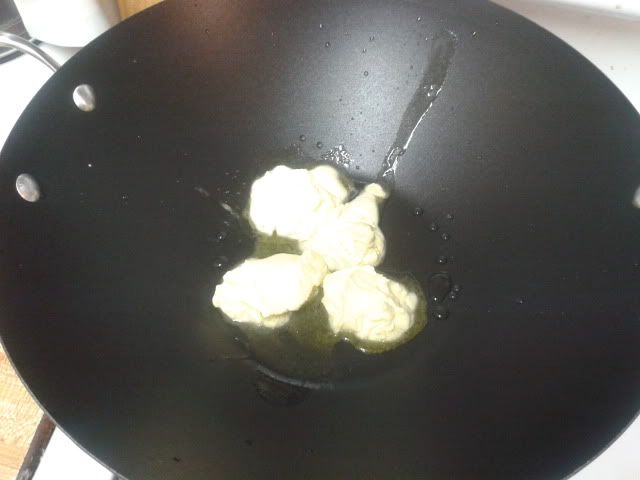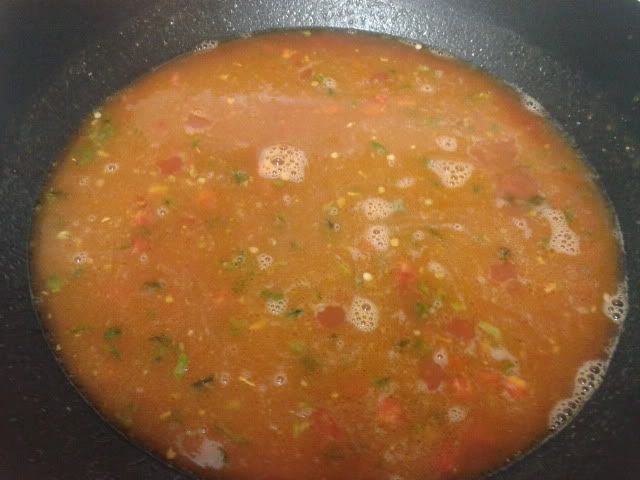 Then I combined the corn chips and the remaining cheese in a bowl (actually the same one I used before, I washed it in between)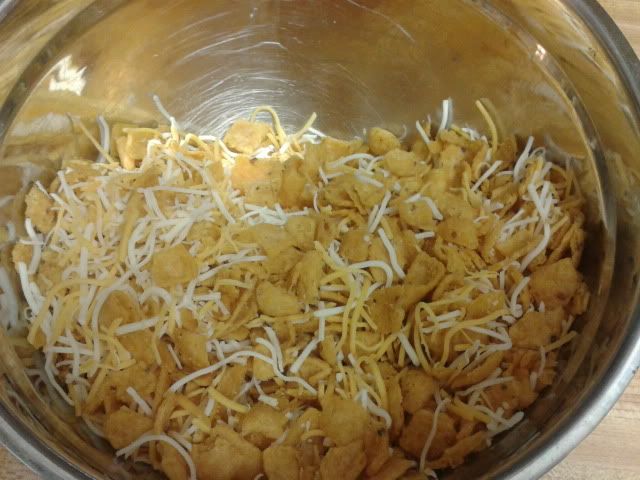 After the 45 min is up, cover the chicken and sauce with this mixture and return to the oven just long enough for the cheese to melt.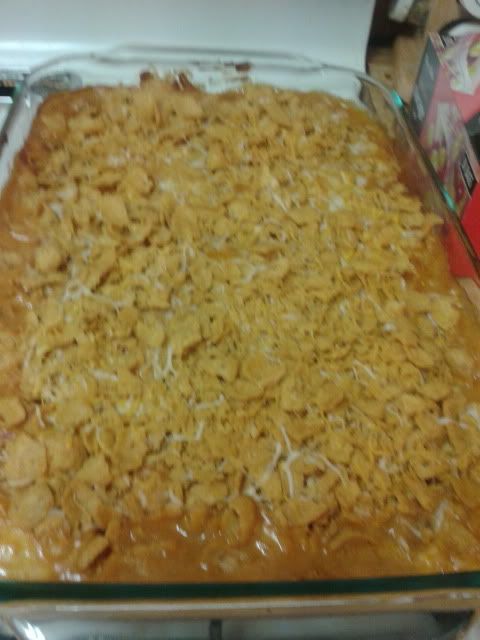 And serve it up for your family.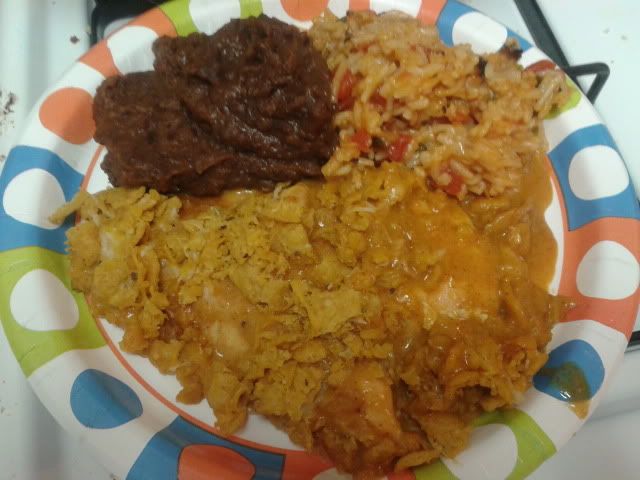 We really enjoyed this, but again I think the corn chips were overpowering, but that's MY mistake, not the recipes. It reheats well, but I definately enjoyed it more the first night because it was still super moist.
Definately a crowd pleaser at my house and it was pretty easy!