Well, it's MONDAY!!! Which means it's time for Mckmama's weekly blog carnival
NOT ME MONDAY
"where we can be brutally honest with each other, and live to tell about it, while we shroud the severity of our statements by pretending we so did not really do them!" (her words, not mine)
For instance, I so did NOT just paste that description from her NOT ME post because it was infinitely more awesome than anything I could've written to describe it!
I very much did NOT have gallbladder surgery last week, and so since I did NOT have that said surgery I did NOT ask my husband to take me to church the very night I did NOT get out of the hospital, because I was NOT craving just some type of normalcy in my life again. I mean because I'd NOT just been laying in the same bed for a week and NOT walking around one measly little hall for that said week. NOT ME!!!
I most certainly have NOT watched tv several times this week and also have not instantly craved anything that is food related because well I can now NOT eat again and I am NOT just dying to have all the things I haven't had in a while.
Sadly I most certainly do NOT crave those things even while I'm not really hungry...
I did NOT take lots of sleeping pictures of my husband and kids this week while at the hospital haha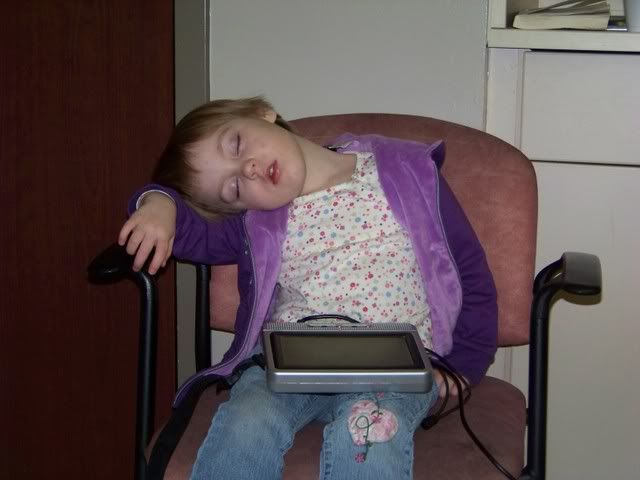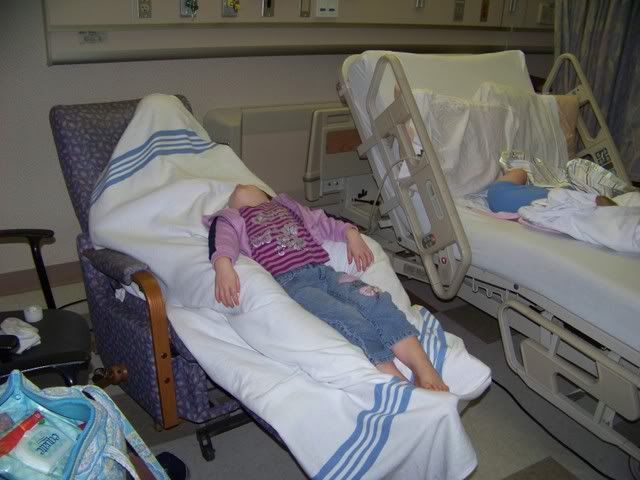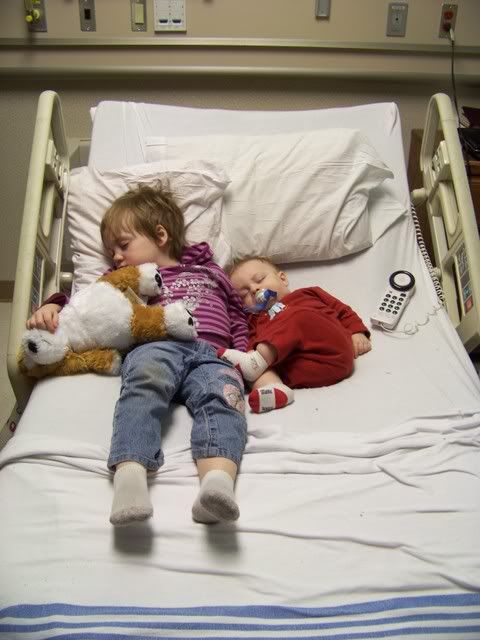 Nor did I take pictures of my silly husband who did NOT try to wrap my 9 month old without having a clue :)
These are NOT those results :)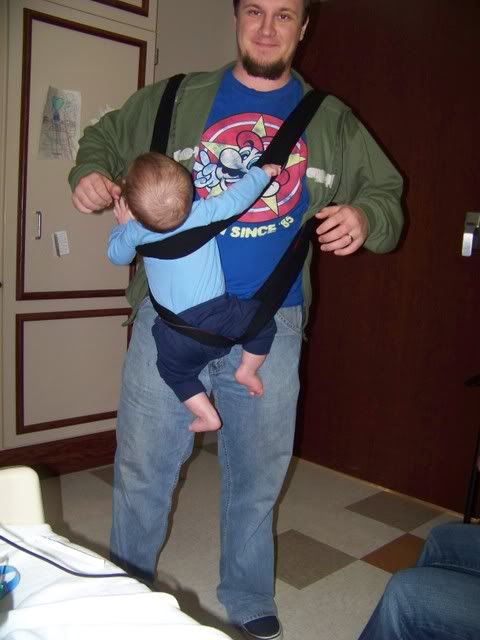 I did NOT go shopping yesterday for 2 hours at Kohl's to find absolutely nothing. I mean since I do NOT have a gift card to there that I need to use and I do NOT need new clothes since I've NOT lost any weight.
I also did not wear Elijah for the first part of the trip so that he'd nap and he did NOT stay awake the whole time...
and I did NOT get tired of wearing him since I still do NOT have incisions from the surgery I did NOT have and I did NOT put him in the stroller/buggey thing at Kohl's...
and I did NOT look down a few minutes later to find this...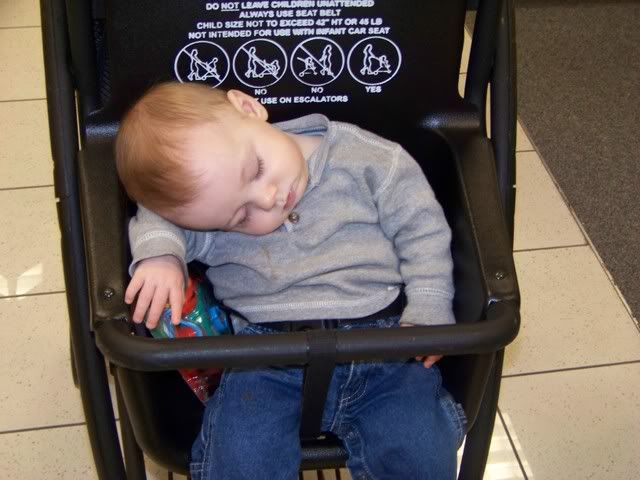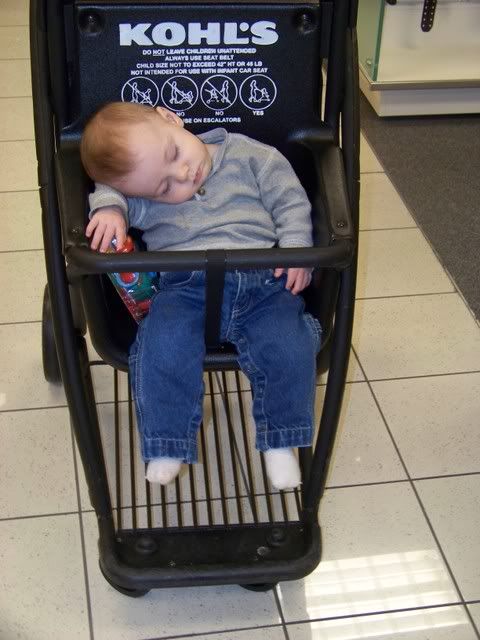 I also did NOT stop in the middle of the store to take pictures because he was NOT the cutest thing ever :)
OH, you know what else I didn't do... I didn't bombard the poor checkout lady last night at 9 pm with 8... yes I said 8 wic vouchers that expired today because since I was NOT in the hospital for the week I did NOT have that many left over to use!
We did NOT stand in line for her to ring up said vouchers for longer than it took us to get the stuff to begin with through the whole store.
I did not ignore my husband this morning when he said my 4 yr old would be mad if I sent her leftover taco to work with him for lunch because I didn't have anything else to send with him
and said 4 yr old did NOT wake up and want said taco
she also did NOT scream and yell at me like any 4 yr old would when she did NOT discover that her taco was missing *sigh*
(sorry Derek I should've listened)
so what are your not me's this week? :)