*In the interest of full disclosure, I was given free coupons for myself and a friend to pick out a dress of choice from
Old Navy
via
Crowdtap
. I was also compensated upon completing my report on
Crowdtap
via points. All opinions in this post are my own and are not influenced in any way by these companies. If you are interested in participating in similar opportunities, click
HERE
to sign up for
Crowdtap
.*
We had the BEST time shopping for these dresses!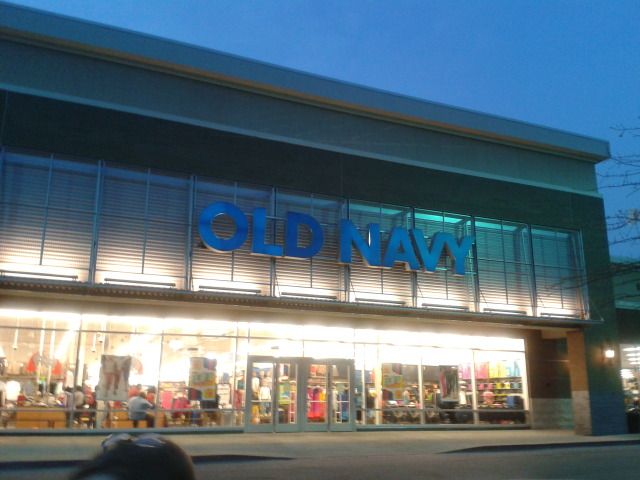 I think mom and I tried on every dress in the store!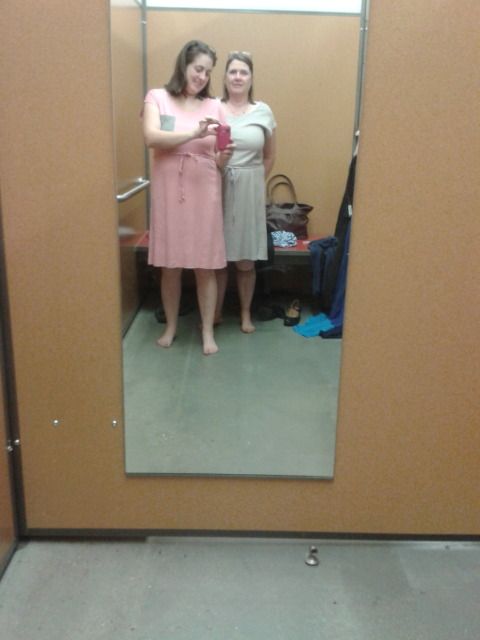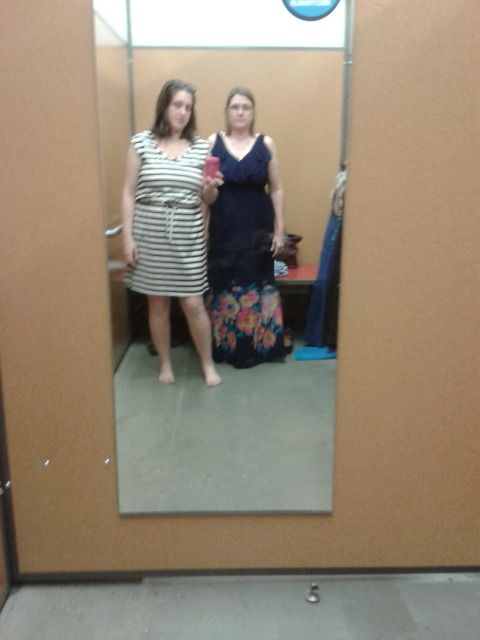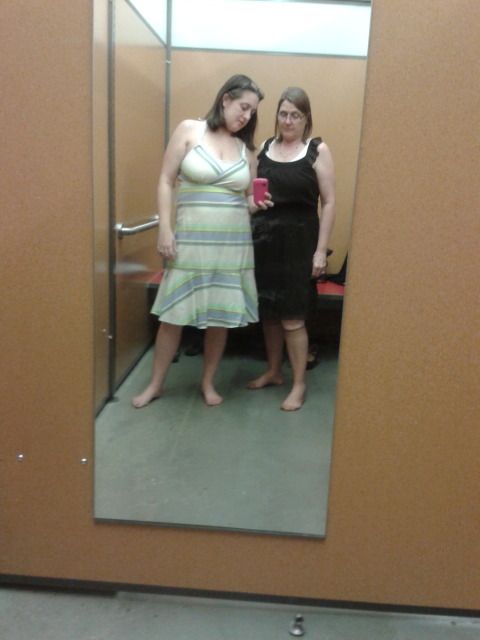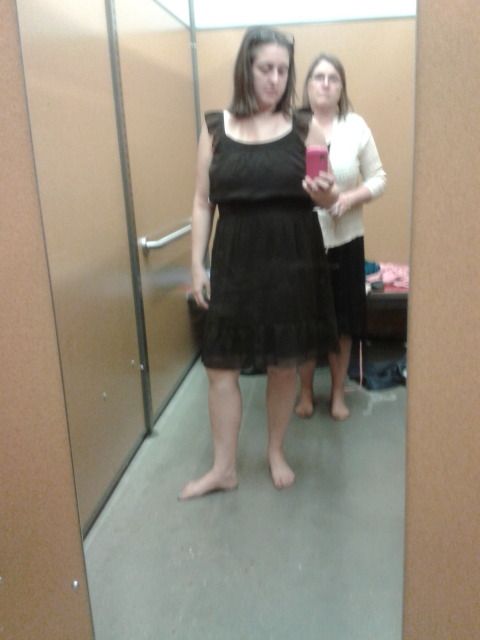 Here I am trying to decide which dress to buy.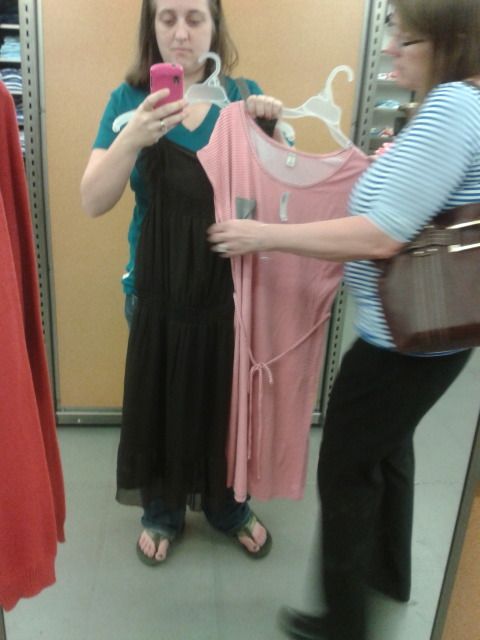 Ultimately I chose the brown one... and then we purchased the pink one anyway :)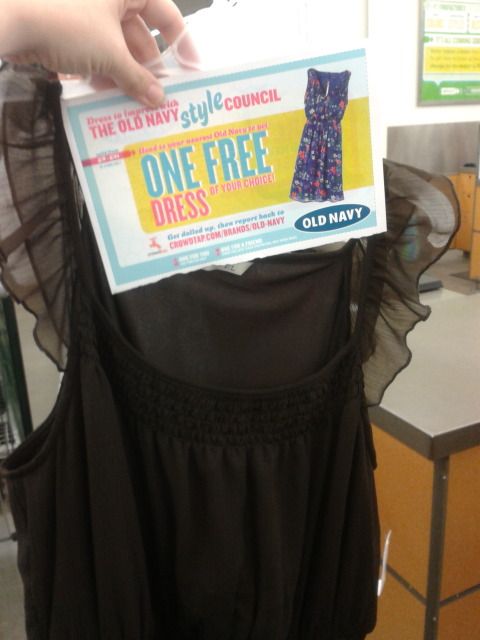 My mom ended up choosing a black dress that has a tank style top and a flowy bottom that I loved as well, but I just loved these two more.
The staff was really helpful and patient and we overall just had a great time in the store.
This was my favorite part.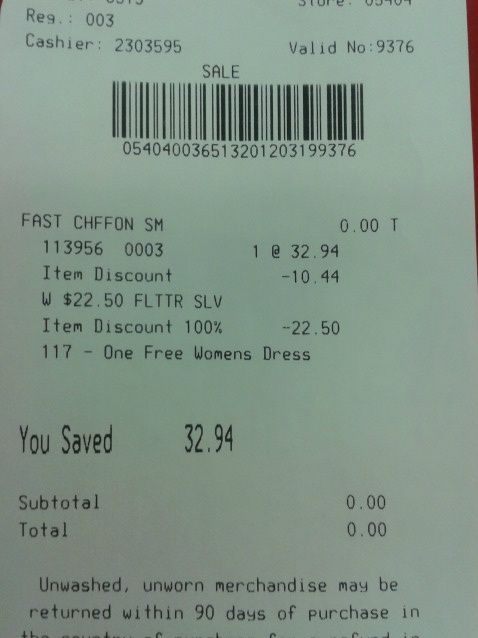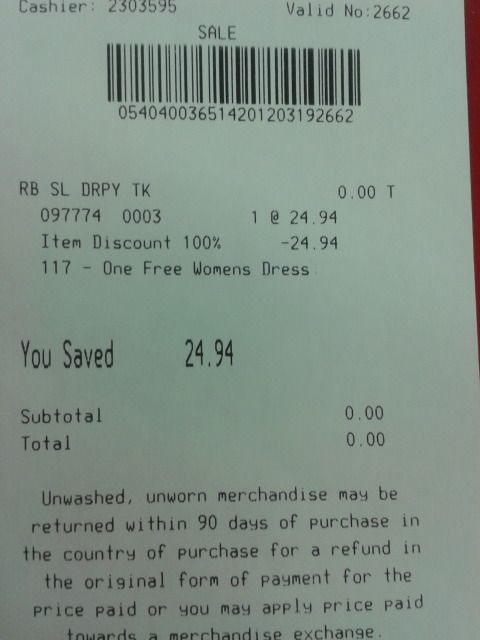 I love the dress I picked and I am planning on wearing it next weekend out for the first time for Easter, but I had Kyley take a few pictures of me wearing it and the dress we purchased so I could finish up this post.
Eek, don't mind the fact that she caught me off guard haha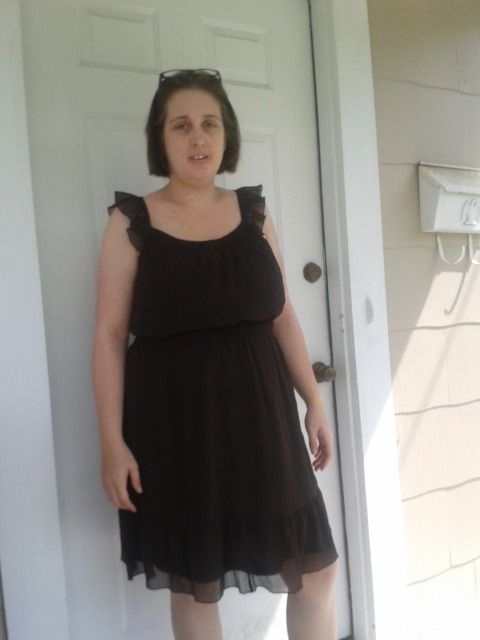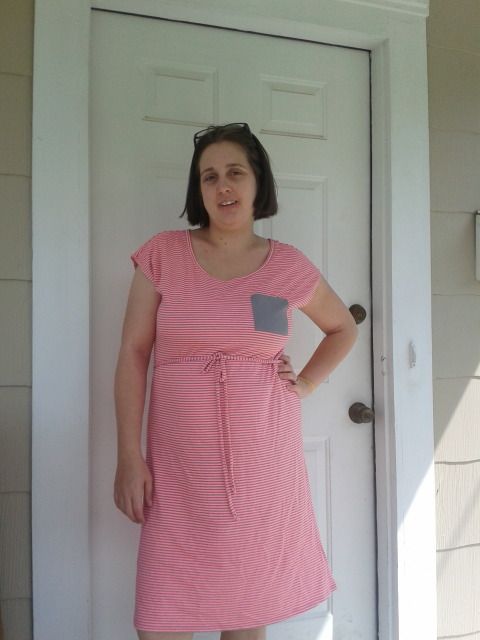 Overall, I loved the experience. I was a little disappointed in the selection in our local store. I wish they'd have some dresses more tailored to girls like me with larger chests due to nursing. Most everything they had was cute and TINY. Both of which I am not haha
I'm really happy with what we picked out, I think my mama is too. So if you're in the market for some cute summer dresses, check out Old Navy. We love what we ended up with!