Snuggle time with sissy.
Asher LOVES to give kisses now, so cute!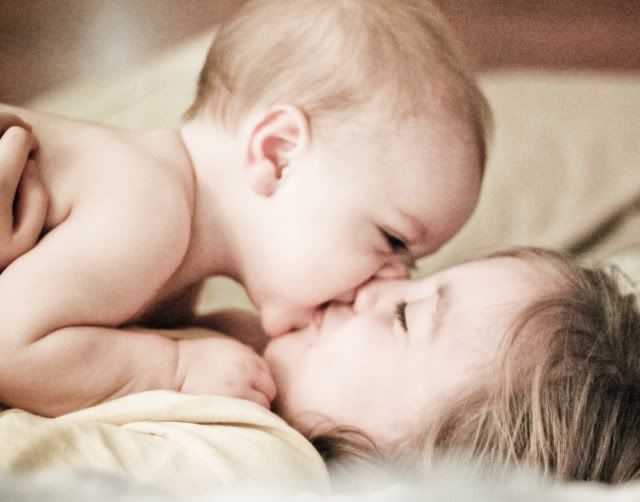 Elijah being all silly. Right after this, he said :All done.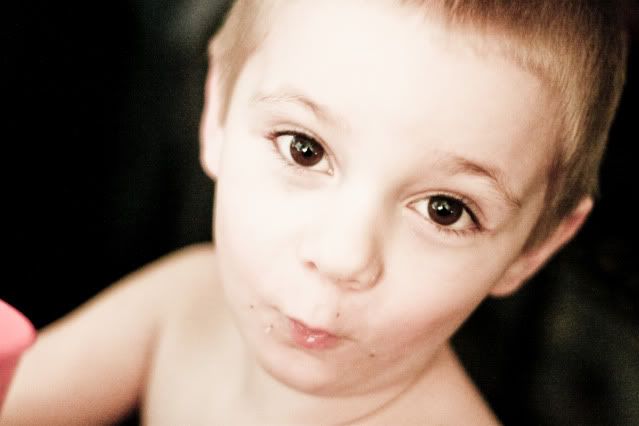 One more of Asher.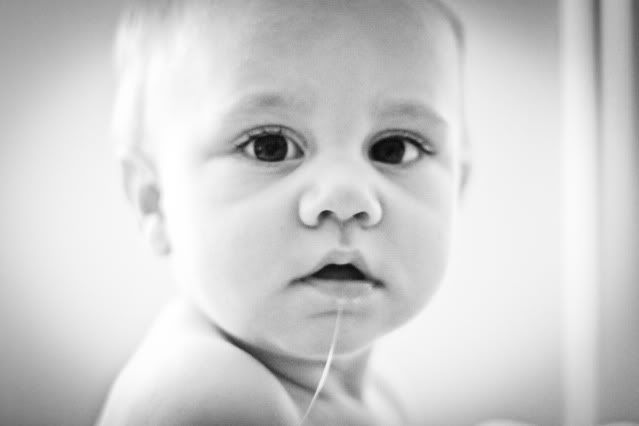 Kyley last night caught Derek kissing me in the kitchen, she said "You know, if daddy was a frog, then this would be ok." Boy that kid is silly.
I'm spending my days playing with these cuties, and keeping up with housework, and today, working on Derek's valentine gift. I can't wait to blog about it after he sees it!