Well, I figured since I shared last years Christmas Card recently, I would share this years as well, now that I'm finished handing them out and Christmas is over.
I am once again so pleased with the job Shutterfly did to make them the best cards they could be!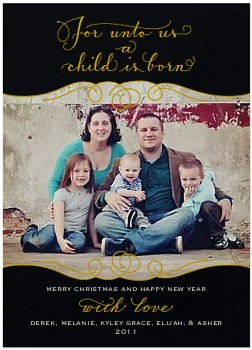 For Unto Us Religious Christmas Card
I hope each and every one of you had a blessed Christmas!