Ok so we went out this weekend to try to get some family pictures for our Christmas cards.
This is what our cards looked like last year, and I LOVED them!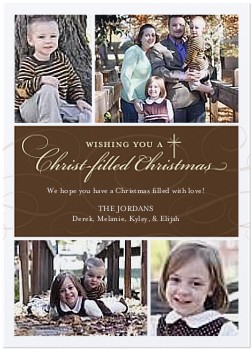 Christ Wishes Religious Christmas Card
Shutterfly does such a great job, and I will be using them again this year as soon as I pick out pictures to put on our cards!
Here's hoping to finding JUST the right picture!