Don't forget to join us for our fundraiser to
Bring Baby Hugs Home!!
Don't forget when you click on Cheryl's link to go to the party titled Baby Hugs Fundraiser and click BUY next to that!!!
So as many of you know,
Derek
& I have taken on the role of
Children's Pastors
at
Lakewood Christian Centre
. We have been there since June and we are loving it! God is blessing the ministry and using our calling and talents to reach kids, which is our desire! So, I thought I'd show you guys around and tell you a little bit about who we are as a ministry.
Welcome to
Lakewood Kids
.
Derek
and I, with the help of a handful of volunteers, transformed this room from solid black walls, to everything you see here. We are so blessed by the help we had, we couldn't have done it near as quickly on our own.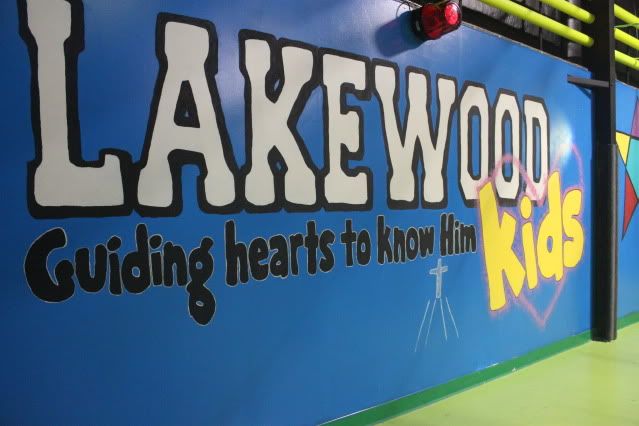 It is our desire to ensure that every child knows Jesus as their personal Savior and Lord. Beyond that, we are dedicated to teaching children the truth in God's word, what it means to live a life of worship and prayer, and how to share compassion through God's love toward others.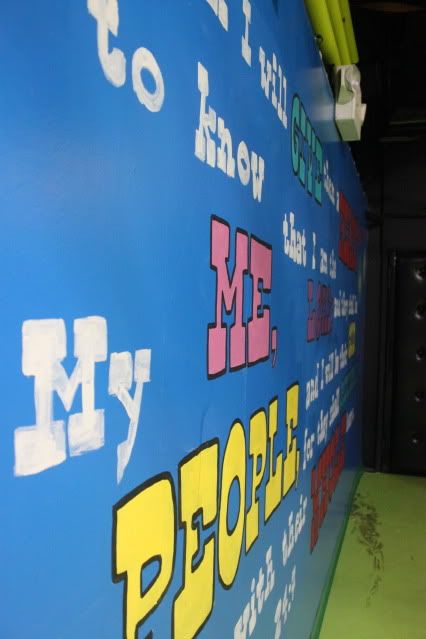 We based our entire theme off of this Scripture:
Jeremiah 24:7
Then I will give them a heart to know Me, that I am the LORD; and they shall be My people, and I will be their God, for they shall return to Me with their whole heart.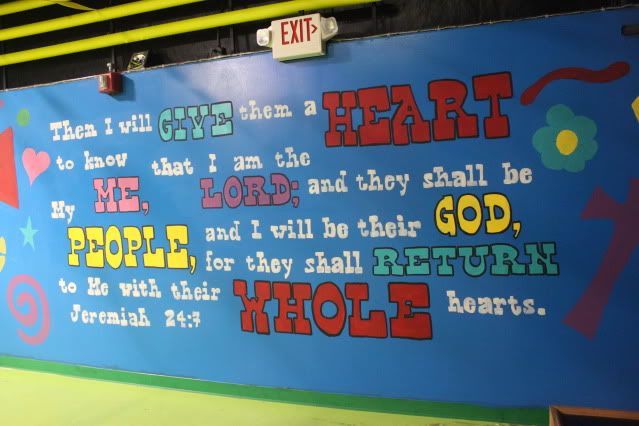 We are so excited about what God is doing, and if you'd like to check out what is going on you can join us by clicking any of the links below.
Twitter
We would be thrilled if you'd follow us at any of those three locations and keep up with what the kids are up to!