Yikes I'm late writing this, and I actually sat down to do it the day he turned 7 months. I put it aside because I hadn't taken a picture yet and he was grumpy that day and never got one, and here I am a week later and finally getting to it.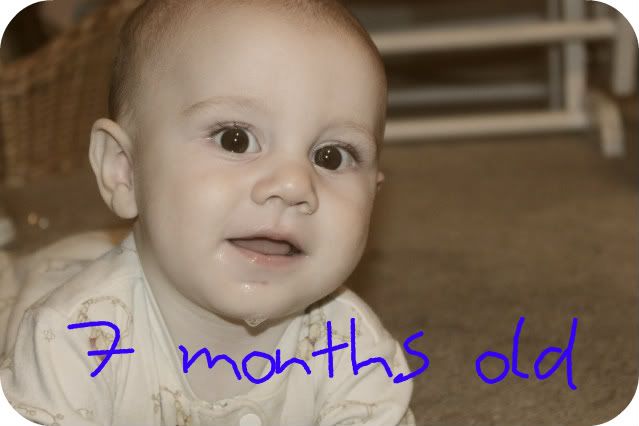 Asher, You are 7 months old (and one week!)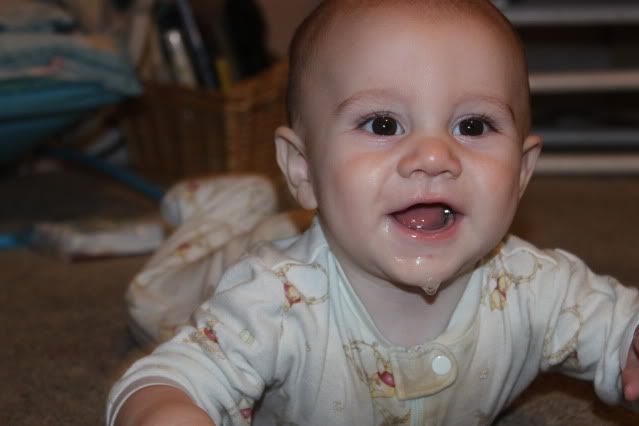 You are rolling all over the place and trying so hard to crawl.
You push yourself forward with your feet but you haven't figured out the coordination yet to get your hands and feet moving together.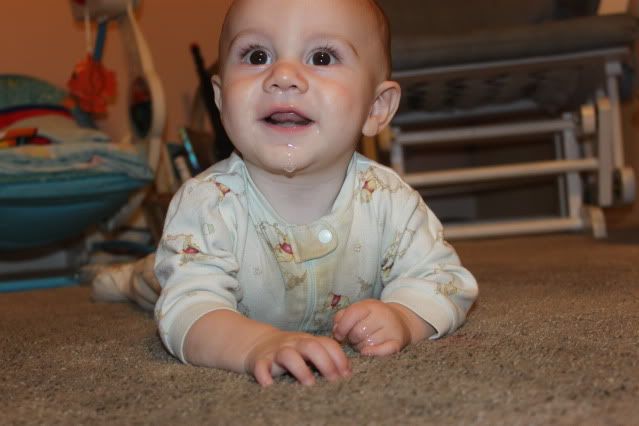 You love to eat. You will go nuts over anything we eat if we don't share with you.
Sweet potatoes and Bananas (baby food) are your favorites, which comes as no surprise since it was both Kyley and Elijah's favorites as well.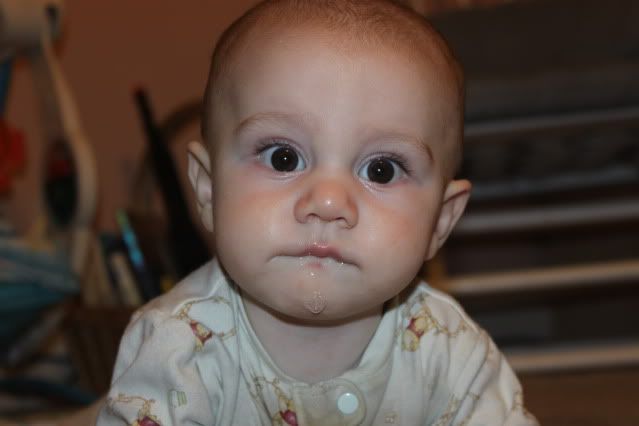 You sit up so well now, most of the day when you're not in a sling or sleeping you are sitting on the floor playing with Kyley and Elijah and you love it.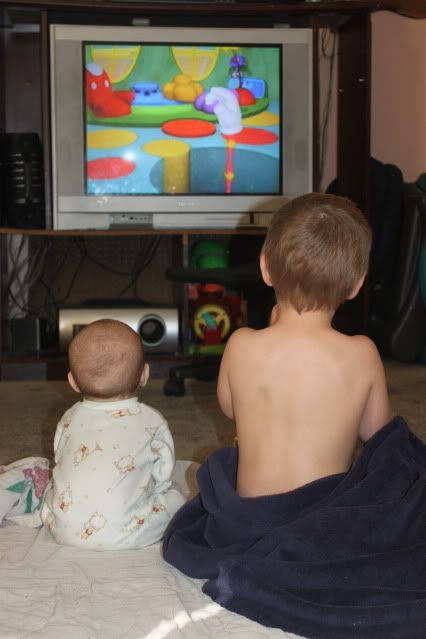 You love your cups but we're still working on getting you to drink out of them on a regular basis, though I'm in no hurry, you just like to have a drink when you eat.
You love to be outside. Even when you are at your grumpiest, taking you outside usually makes you happy.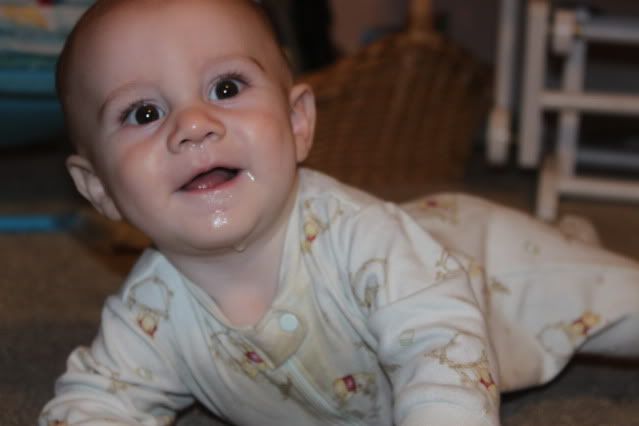 Kyley and Elijah are still your favorite things, you love to play with them and their toys.
You also LOVE the jumperoo. You make that thing dance and bounce and will be so happy in there for long periods of time while mommy cleans something or gets the kids lunch, etc.