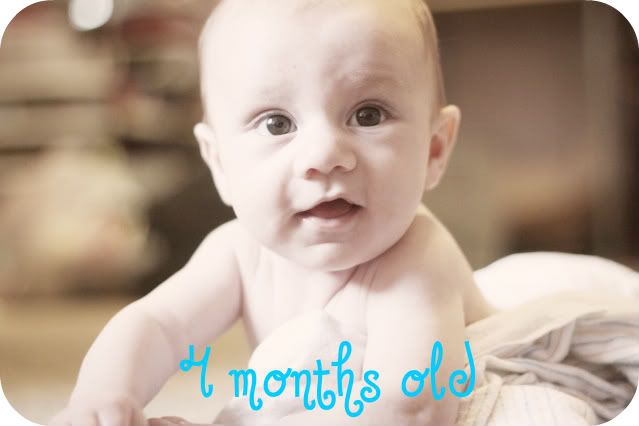 I took the picture last week when he was first 4 months old, that should count for something right???
What a big boy Asher is getting to be, and so much fun!
He can giggle, and he loves to watch Elijah and Kyley play.
He holds on to a few toys and loves to look at things that are fun and colorful.
He coos and talks to you in his own way and he LOVES to squeal. Silly boy.
He is trying so hard to sit up on his own, but his poor little torso is so long he just can't get good control over it yet, but I have a feeling it won't be long!!!
He is still sleeping well at night, but oh how much sleep is he NOT getting during the day which probably causes his nights to be so good.
I can't believe how big he's getting already!!! Here is the pictures I posted at 1,2,3, and 4 months old together.
(sorry for some reason it put the pictures in out of order, but you know what I'm going for here :) )