I just cannot get this game. No matter what I do, I cannot remember how the pieces move, and what I can and cannot do. Anyone out there with me on this? How do you know what the right move is? I often find it very overwhelming.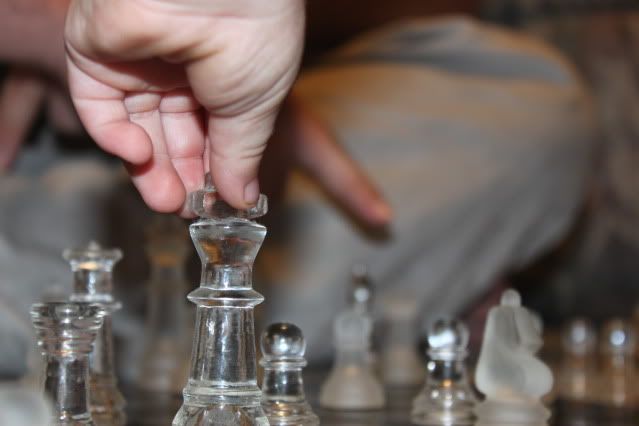 I think we can all say we relate to this sometimes when we think about God's will for our lives too. I have no idea where to go next and it frustrates me, not only in chess, but in life. I like to know where I'm going. Don't you? But sometimes we need to sit back and let God teach us some things before we can ever make a move to begin with.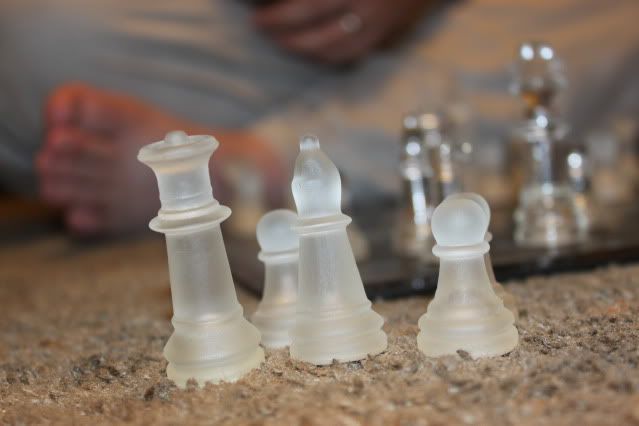 If we really begin to realize that we cannot move at all without His guidance and knowledge then we are able to beat our opponent. Just the same as I cannot play chess without asking Derek a bazillion questions and allowing him to guide me, we have to rely on Christ for guidance and instruction.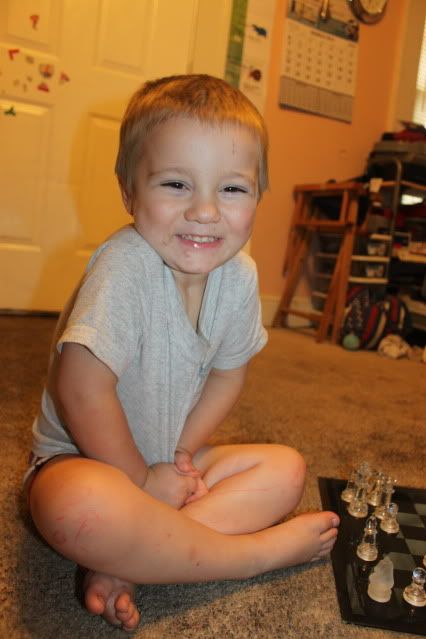 Are you listening to the voice of God? Are you hearing his instruction and direction for your life?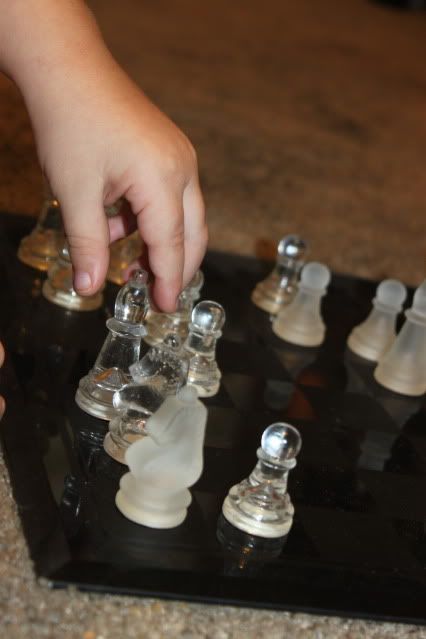 I know that I don't want to live my life stuck in one spot though, I want to see God move me. I want to know what He knows and feel what He feels. I want to walk where He walks, and see what He sees.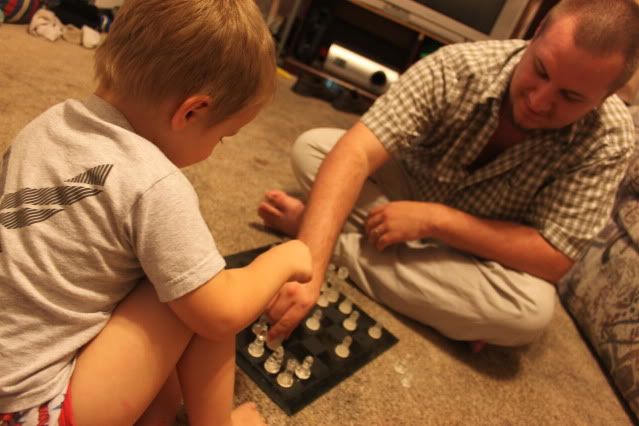 I want to know that I'm walking in His ways, and I want to know that I'm making the right move. Sure we may try to lean on our own knowledge and understanding, but what if we're wrong. What if we make a mistake? What if we get defeated because we didn't heed the advice and knowledge of our Teacher?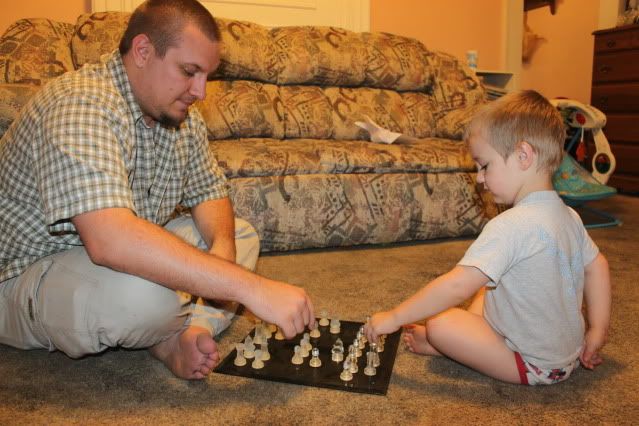 Lord, show me how to walk in your ways. Teach me to trust solely in Your voice and Your direction. Help me to see the move you have planned for me. Lord help me to be obedient and purposeful in my next move. Amen.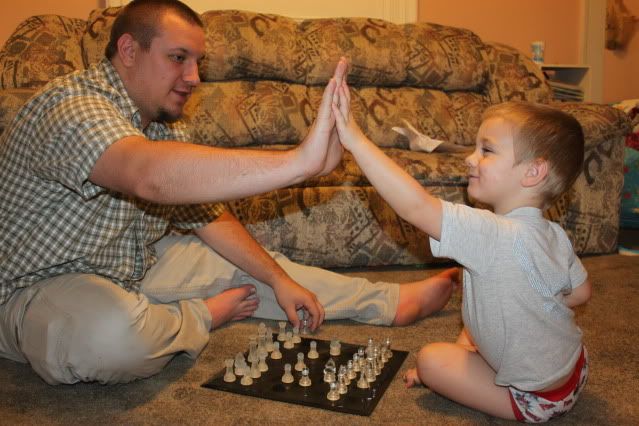 And who knows, maybe after looking at it this way, I'll let Derek try to teach me to play again... and try a little harder to understand this time.