I have to admit, this was so much fun, and I can't wait to do it again for future babies born into our group.
We are so blessed to be adding so many more munchkins to the group. I feel like we're multiplying so quickly these days.
In just a few short weeks (hopefully, preterm labor stinks, so we're praying for a few more weeks), Jan and Marlon will add not one but TWO sweet littles to the group. We can't wait to meet them, but please little ones be good to mama and hold off just a little while longer!
This post is really about Savannah and Peden's addition to the group though!
Last week, they had an ultrasound and we schemed up a plan to have a small 'gender reveal' party at small group.
So, Thursday night, I got into baking mode and made a batch of cupcakes. I wasn't sure HOW I was going to get the icing in the middle, seeing as how I didn't have any culinary background and no idea what I was doing. So.... I chose a trusty medicine syringe.
Pink or blue, what will I use?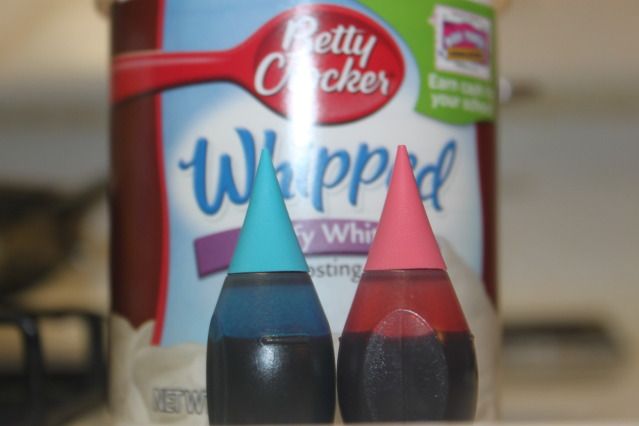 I opened up the first color... Pink for those of you who don't already know. And I spilled it all over the floor and my hands. So after cleaning that up, I proceeded to also stain my hands blue to hide the evidence of using pink. Ha.
So, I injected all the pink icing....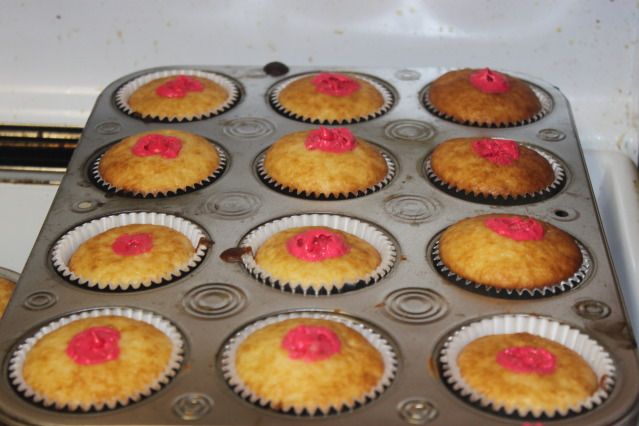 And then I iced the tops and tried to keep the kids out of them until group Friday night.
It was so much fun getting to see everyone excited to share in Savannah and Peden's joy. We can't wait to meet sweet little miss Rebekah. We love her already.
And just for good measure... a picture of my tiny after eating some chocolate icing.