My oh my, where is the time going?
This little man is TEN months old!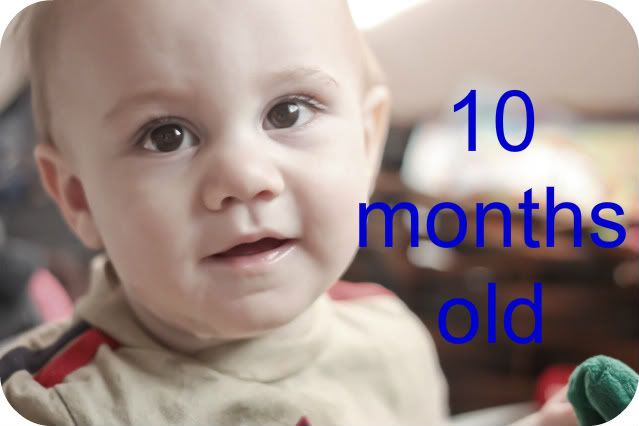 He is just such a joy to have around, we are so blessed!
He just recently learned to say "ball" , and he loves to talk and giggle at Kyley and Elijah.
He is pulling up and cruising all over EVERYTHING!
He walks with his walking toy all over the livingroom.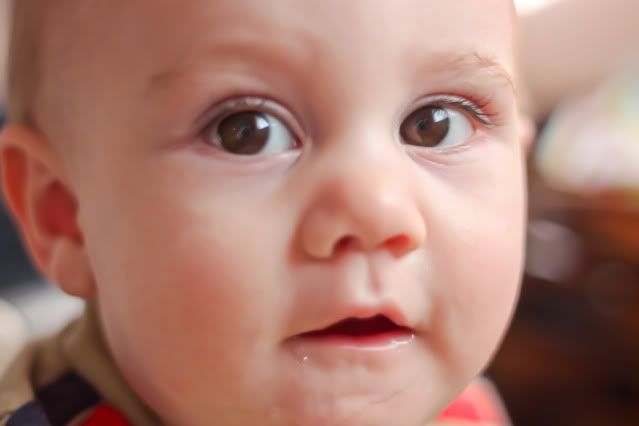 Some of his favorite things are the scale in the bathroom (who would've thought!), a little yellow ball that rattles, and a foam sword. He plays with them all the time!
He loves his daddy, and gets so excited when daddy comes home!
He's wearing mostly 12 months clothes now, gosh HE WILL BE 12 months in 2 months!
Don't you just love this?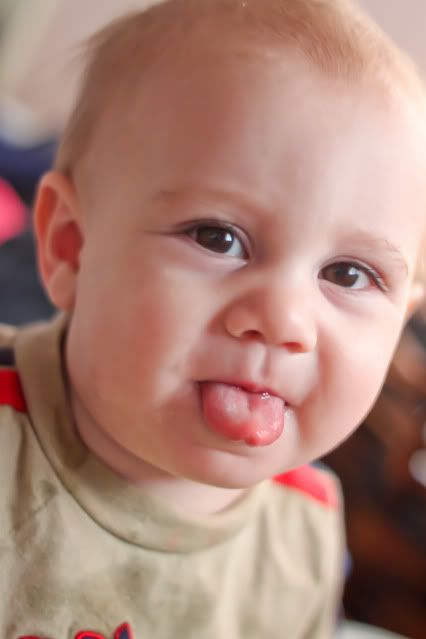 We are so blessed to have this little man in our lives. Asher, you are so dearly loved.