This weekend was a special moment for us.
Our sweet Kyley, made the decision a few months ago that she wanted to be baptized, but she was a bit scared as she wasn't exactly sure what to expect.
This weekend she finally got her chance to find out, and we couldn't be more proud of her.
It was made sweeter by the fact that she was joined with 4 other girls who are some of her closest friends. What a party that was going on in heaven I can imagine!
(I love that even though these pics aren't great quality I captured her daddy's smile in the background too!)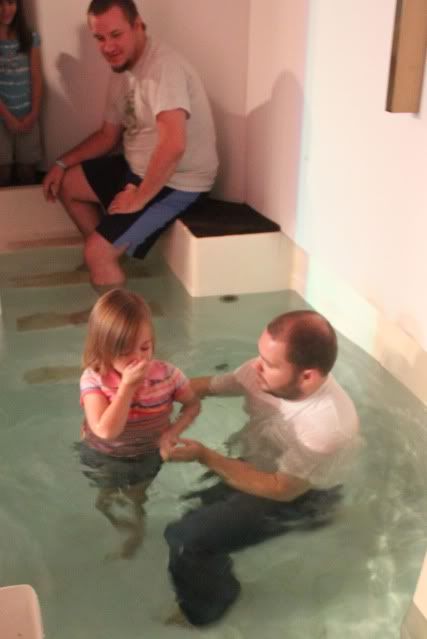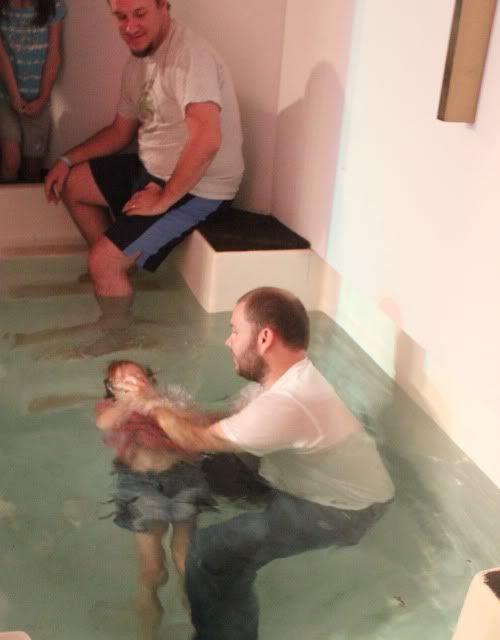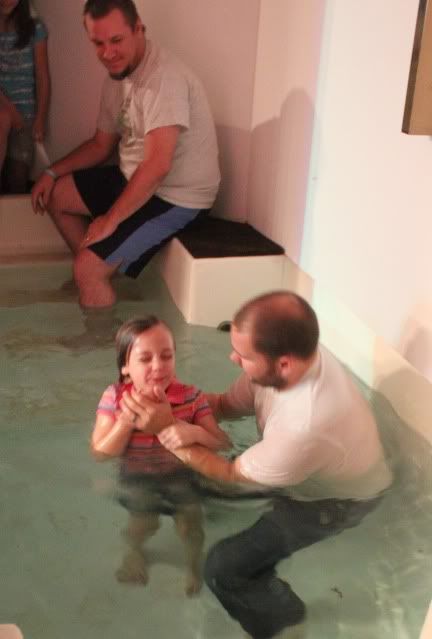 Matthew 28:18-20 (New International Version)
Then Jesus came to them and said, "All authority in heaven and on earth has been given to me. Therefore go and make disciples of all nations, baptizing them in the name of the Father and of the Son and of the Holy Spirit, and teaching them to obey everything I have commanded you. And surely I am with you always, to the very end of the age."