This past week, we had the honor of hanging out with my good friend Melissa
and her beautiful munchkins :)
It's always nice to get out of the house and have a playtime with another mommy who parents and thinks the way you do... thanks for having us over!
The kids got to paint their very own canvas!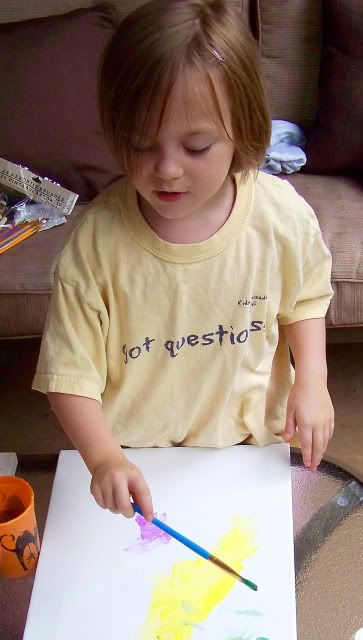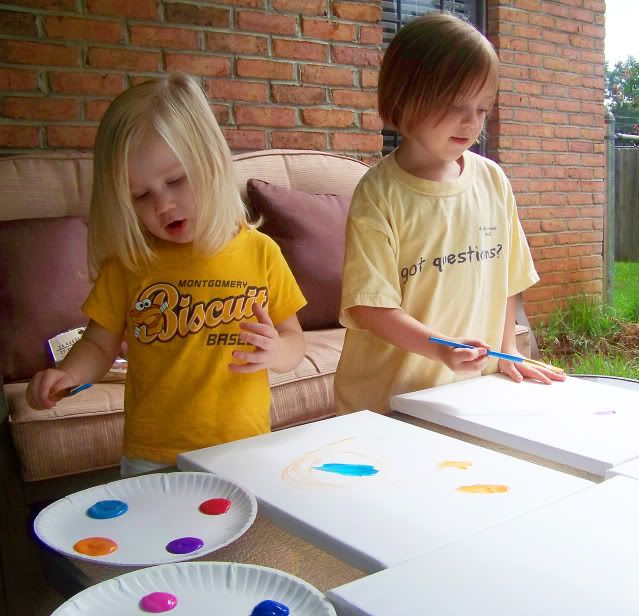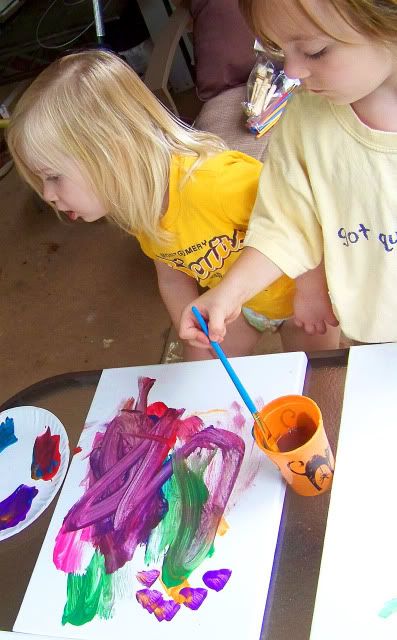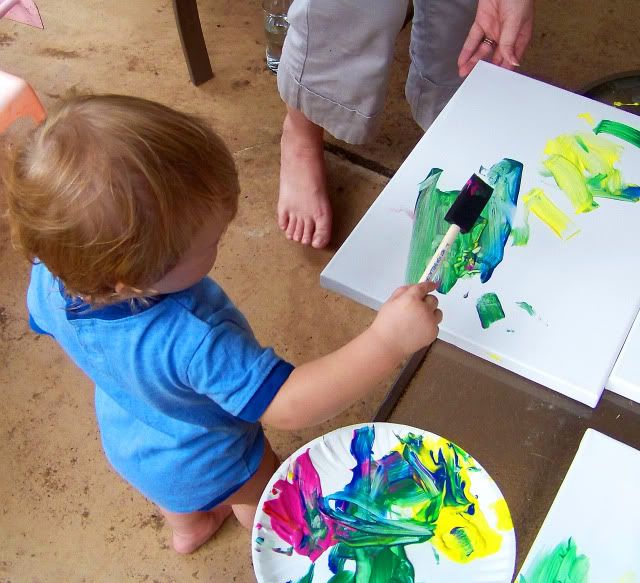 Even sweet little Connor got in on the action: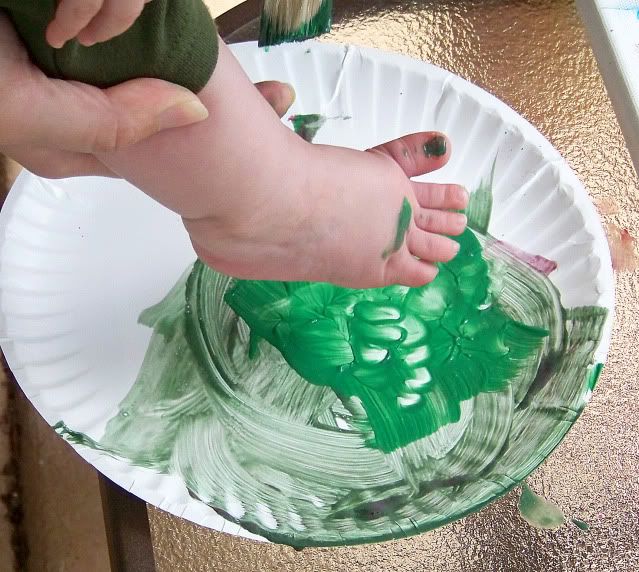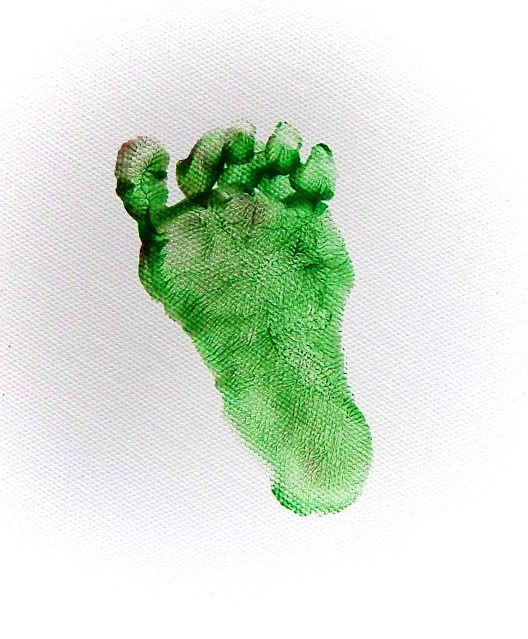 They painted their little hearts out...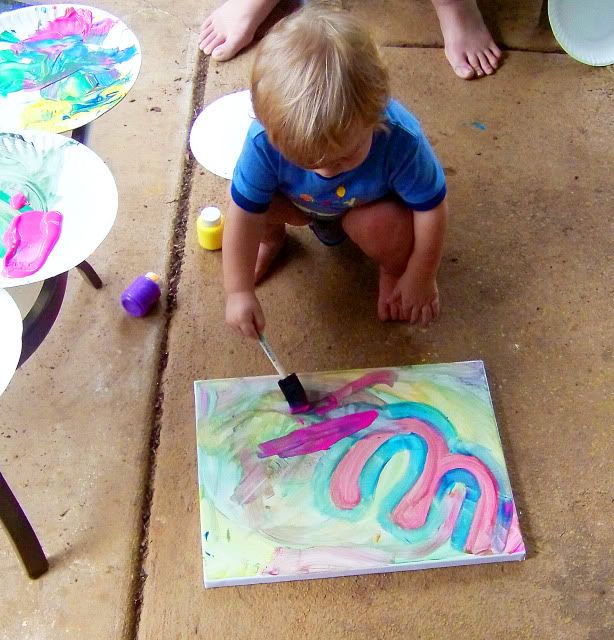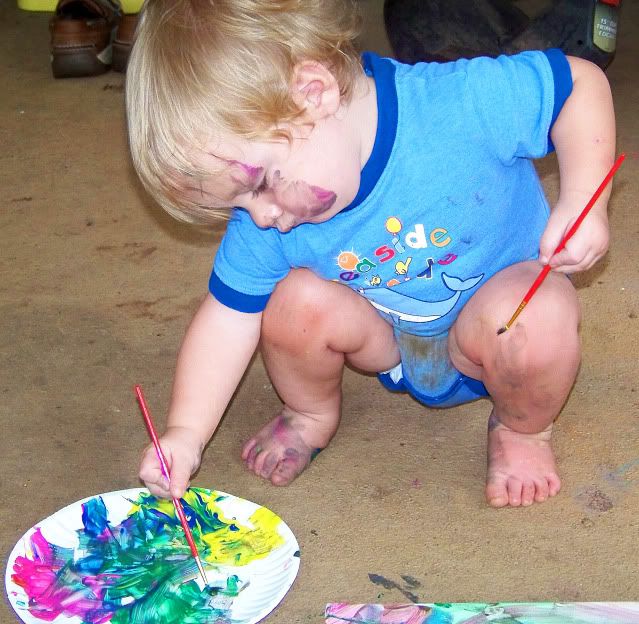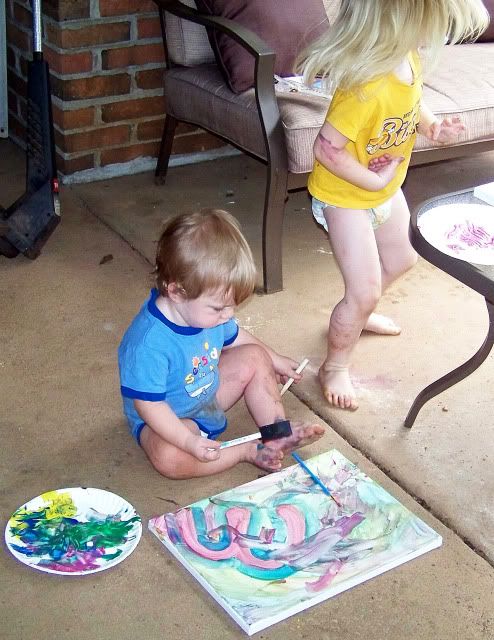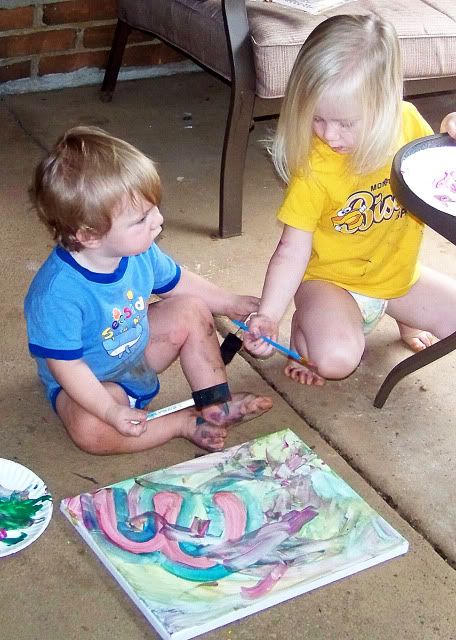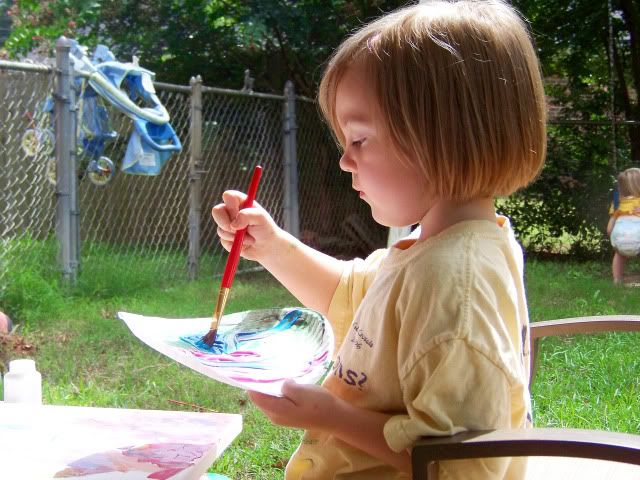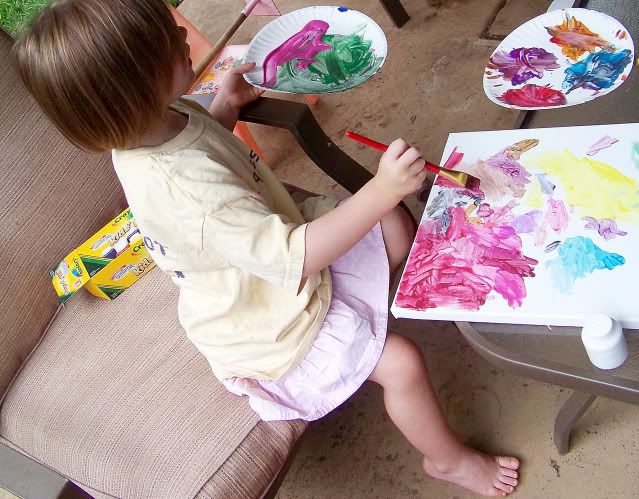 This is what we ended up with... I don't have any pics of Melissa's finished products, maybe she will blog them soon!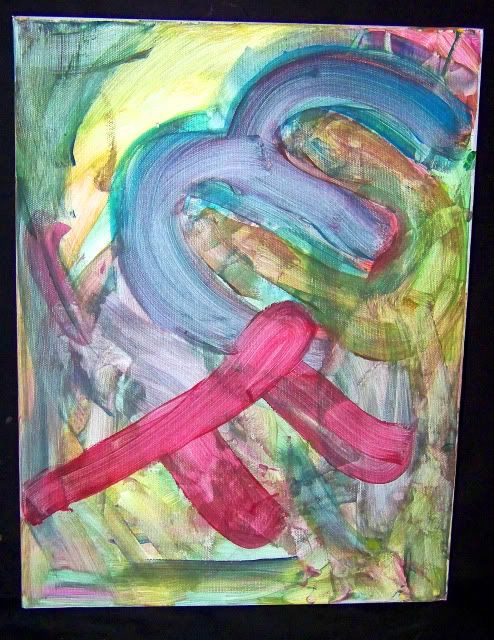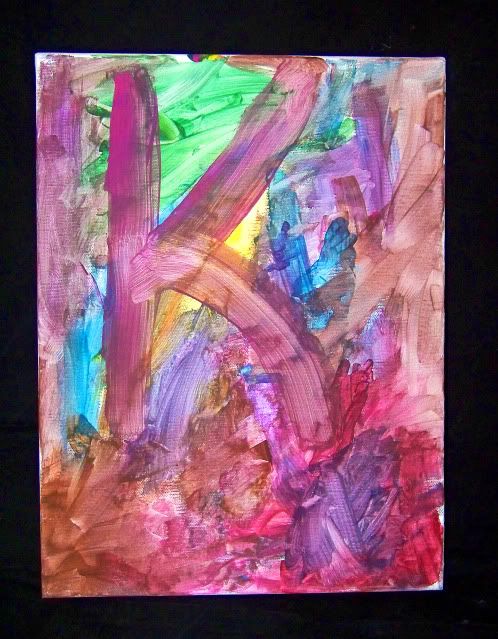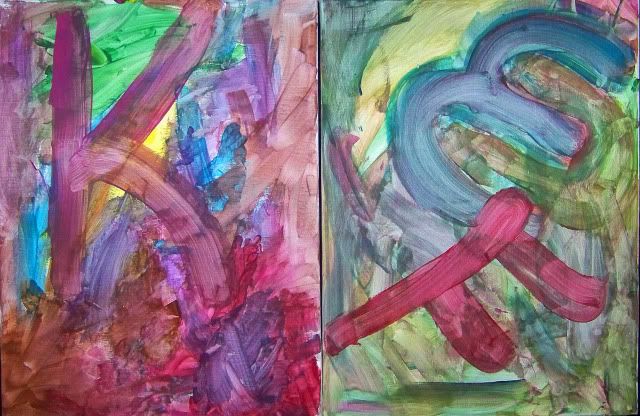 And just for fun... a bonus pic of Addison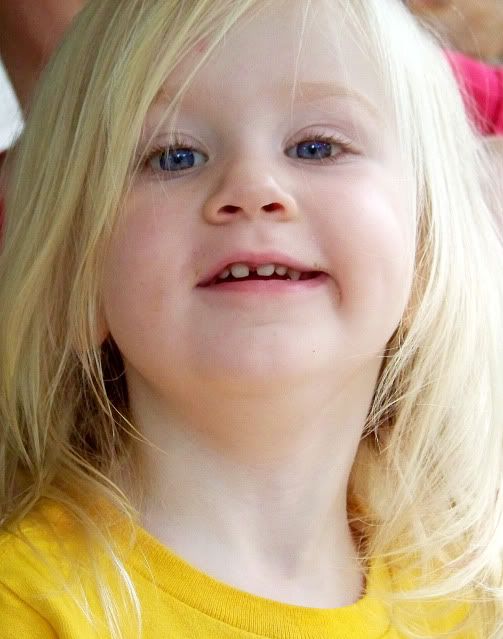 and one of my Elijah-bug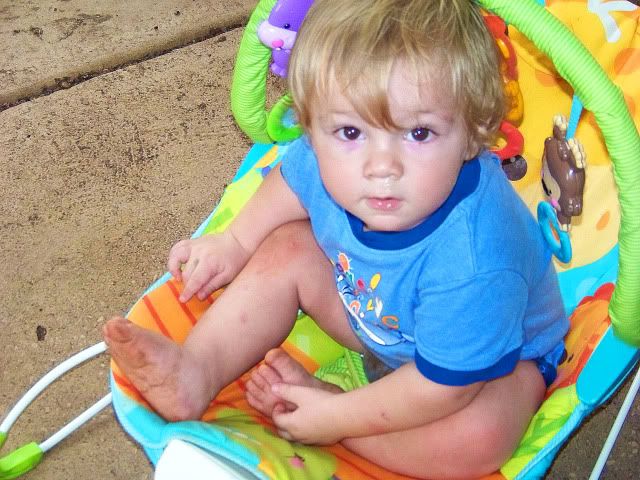 and an edited version of Connor's footprint! I just love this :)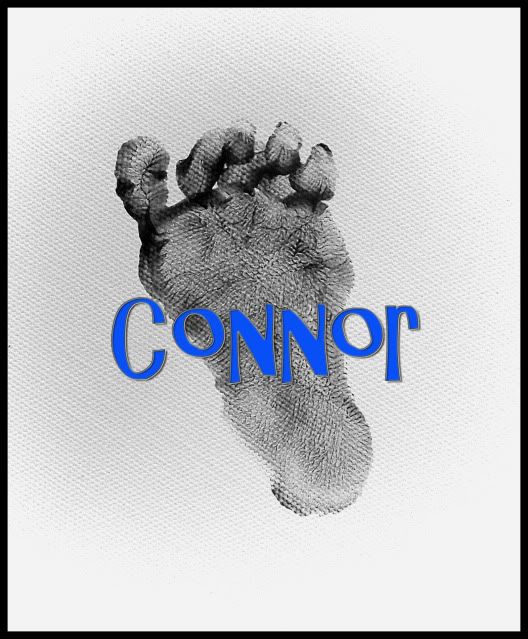 We had a lot of fun and the kids thought it was great! Kyley still keeps talking about hanging out with Addison and painting hehe