Kyley has been so excited for literally YEARS to start school... This fall she is now old enough to go to preschool/K4/pre-K whatever you want to call it!
Here are my babies on the front porch before we left!!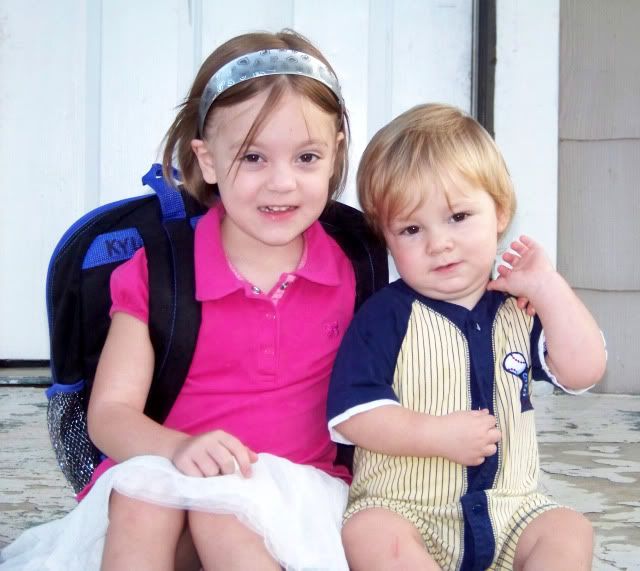 Before heading to school we went to Chick Fil A for FREE breakfast! How cool is that? Free breakfast AND a picture with the cow on your very first day of school?
These are my monkey's waiting outside before school.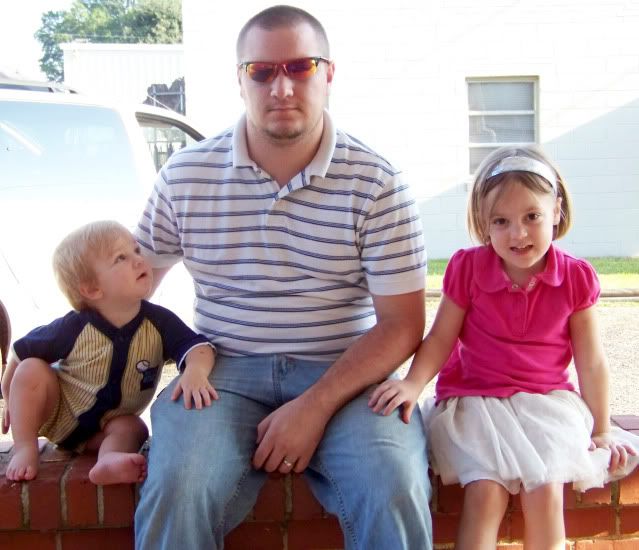 And here is Kyley walking up to the school.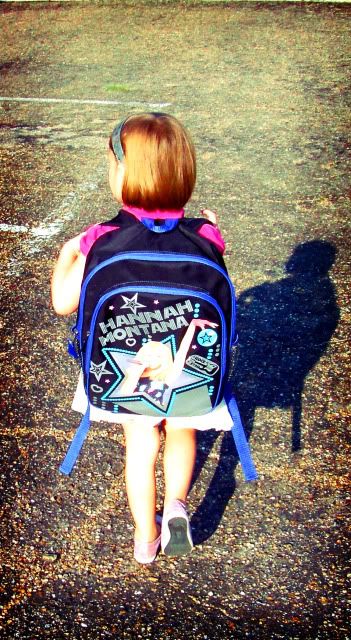 While Kyley partied at school- this is what her daddy and bubba were doing... LOL
And when I went to pick her up I took a picture of her at her "seat" with her nametag.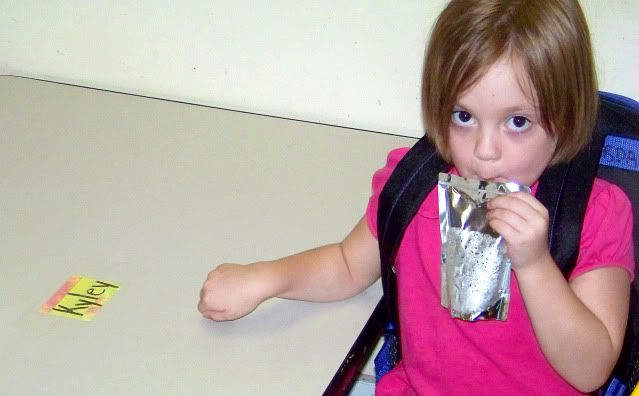 She had such a great time! She's loving it everyday and is so excited about it! I can't believe my baby is so grown up!