So while the girlies were in school today- Amy and I took the boys to the drop in play time at Pump It Up... they had a blast!!! Elijah really surprised me!
Disclaimer: don't mind the horrible quality of the photos... the lighting in there is awful to shoot in and my battery was dying so I didn't take many.
Here is Parker-man coming down the slide!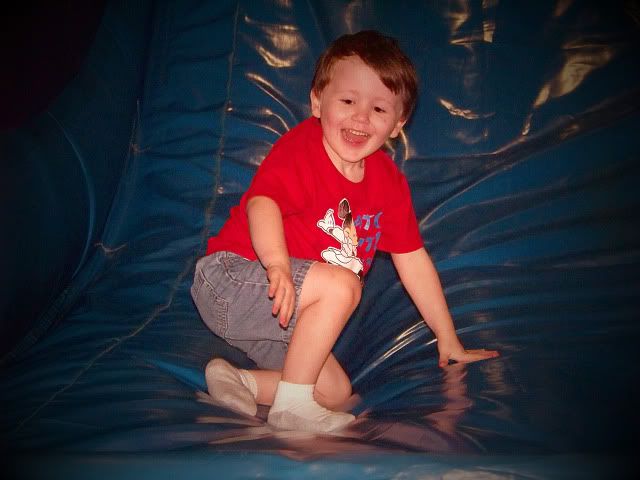 And here is my big boy!
Climbing up following Parker
oh my goodness he made it all the way to the top!
Look mommy I'm so proud!!!
and then he laid on his tummy to slide down!
Then mommy's batteries died so I didn't get one of him actually sliding... well I technically did but it didn't save to the camera, along with one of Amy and Parker sliding together *sigh*