Of dancing...

So I have a new found love for Dancing with the Stars...
Kyley and I have been watching online since we aren't often home to watch the actual show when it comes on.
By far my fave is Shawn Johnson, she's just too cute.
I really enjoy it, but it sucks sometimes how the luck comes out with which dances they do, some people just aren't good at certain dances, but I guess that's just how it goes.

Anyone else watching it?


Of rockstars...

Lately Elijah has been sporting the faux hawk... it all started with this night...
His shirt says "Daddy's Little Rock Star"
so I gel'd his hair all up and went on my way to CRY that night and Derek loved it so much he asked me to do it again the next few days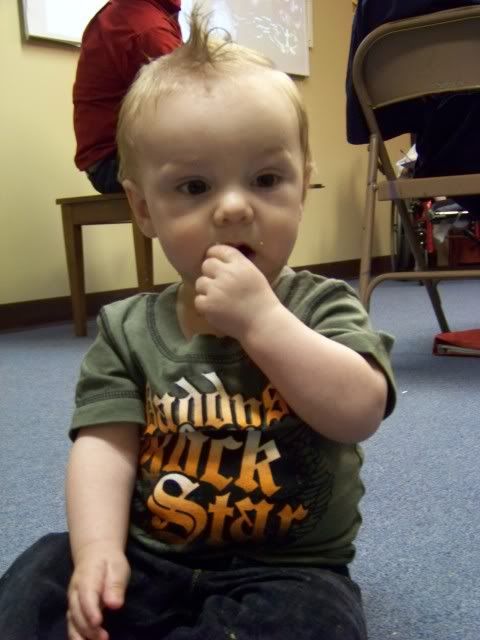 and then of course of cool spring days...


After a long week of rain, rain, and more rain- a nice sunny day was more than appreciated! Thank you God! So while we were at Grandma and Grandpa's Sunday afternoon, I took the time to snap a few pictures of the kiddos outdoors! I love spring time, the flowers are gorgeous, the wind and sun are amazing... overall it's just great (minus the pollen which thankfully mostly washed away with all the rain the few days before)
So here are a few pics from that day...