Saturday, my mother in law, Derek and I took Kyley shopping for her first ballet and tap shoes and all the accessories she needed for her dance class. Boy was she proud!!! We ended up buying: 1 pair of ballet shoes, and 1 pair of tap shoes (buy one get one half off ! great deal!) 2 pairs of tights, 2 leotards (one pink and one purple) and a princess bag to put it all in!
Here are a few pictures I took Saturday afternoon at the church while Derek had his children's church meeting... this is just her trying on her stuff and breaking in her shoes :)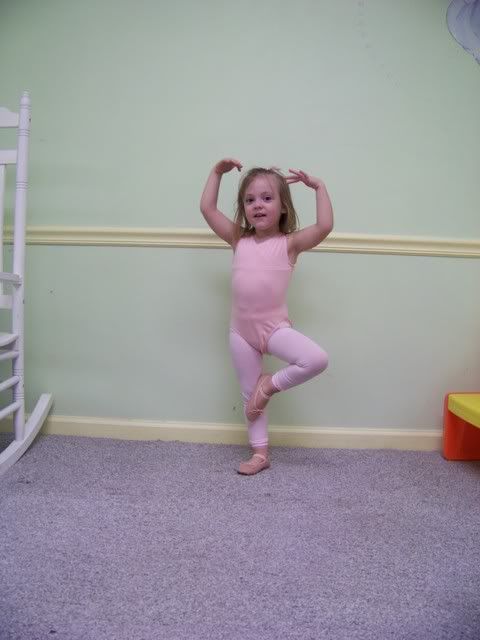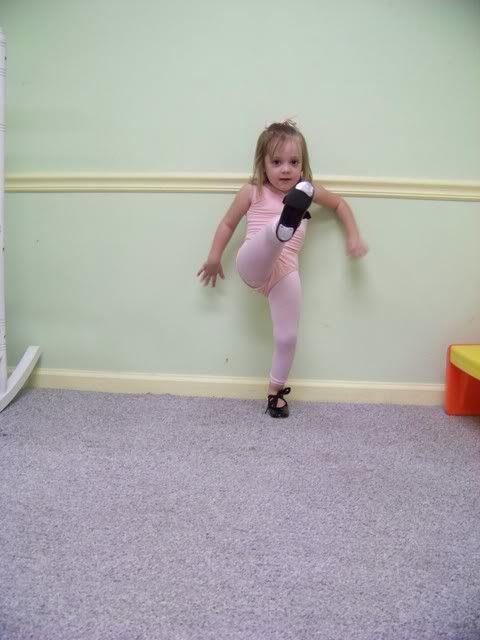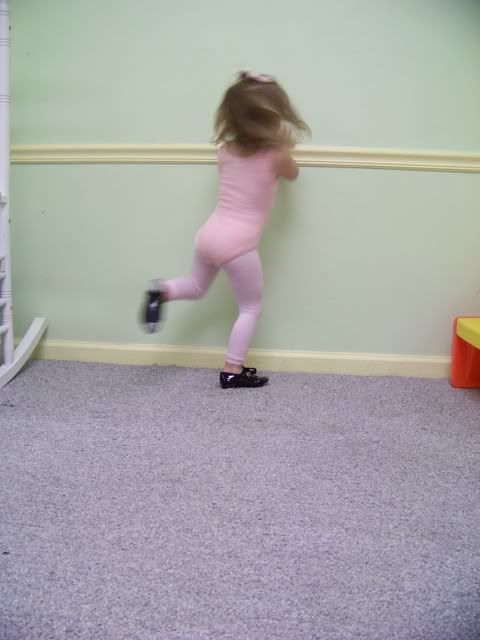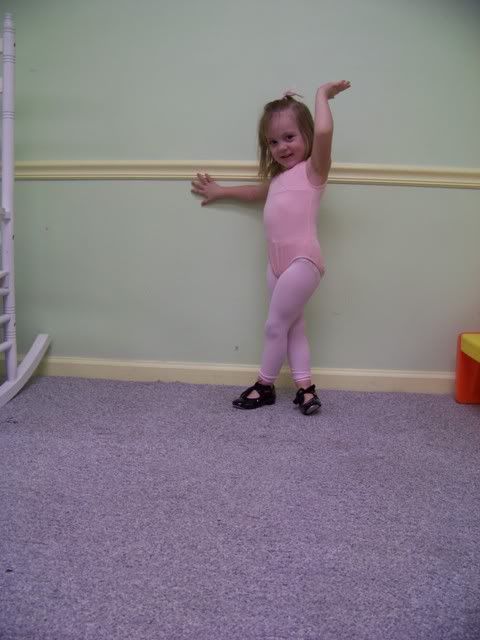 Isn't she cute? :)
Sunday was obviously church... worship was great, we had an awesome alter service and then unfortunately my son decided it was time to eat before the sermon so I ended up in the nursery the rest of service. At least I got to participate in worship...
Afterwards, we went to Derek's parents house, had lunch at Zaxby's and went to walmart with his mom for a few things.  After walmart we headed back to their house and had ICE CREAM !  No ice cream would be complete without a plethora of sprinkles for the top :)  I wish I had thought to take a picture of Kyley's creation... she seems to always make a mess with the sprinkles.
Then it was on to the young adults cookout- and then hanging out with friends at Will and Angies :) lots of fun :)
Monday was much of the same... just hanging out with family and friends...
And that leads me to today:
Today was Kyley's first dance class! She was so cute in her pink leo and tights and shoes :) She talked and talked and talked when we first got there and was waiting for her class to start- she wanted to know about everything and talk about everything. There are two other girls in her class, that took last year as well- so she is a bit behind them skill wise, but she still had a blast. They did ballet, tap, and even a little gymnastics.  The first thing Kyley exclaimed when she got to class was "Hey I have this song at home!"   The teacher had put on a praise kids cd (this is a praise dance class!) and the first song was "Every move I make" and Kyley loves that song so naturally she had to comment! Anyhow, so here is a short video of her first class.  It's not great because I was outside a window and shoot it through the blinds, but you could still see her!
Kyley dancing