So with two birthdays in the family this week, we've been pretty busy...
Tuesday we celebrated my 26th birthday! It was actually really nice- I was expecting it to be any ordinary day but Derek suprised me and took off early and he got to go to dance class with us (Kyley was THRILLED), mom cooked me dinner and they took us out for donuts afterwards and not to mention that Sunday Terri took us to eat and shopping for my birthday as well.  Overall, I had a great birthday!!!
Then, on Thursday, we got to celebrate again! Thursday was Terri's birthday and we all got together and went to Shogun and then back to their house to hang out afterwards.  Kyley and Elijah made her a cute card with their handprints on it and Kyley was so proud to write her own name in the card! She's been writing her name by herself for a little over a week now and she is LOVING that she can do it all by herself!
Another big suprise for yesterday was that Noel got to come to dinner and hang out with us! We haven't seen her in about 5 months so it was great to get to see her!
So without further hesitation, here are a TON of pics from the past week! I hope you enjoy!!!
From my birthday, there are pictures with paw paw and one of Kyley and grandma and a few of the kids, and then from grandma's birthday there are pictures of all of the Jordan clan (minus grandpa, he's doing his best to avoid my camera it seems)
Kyley and Elijah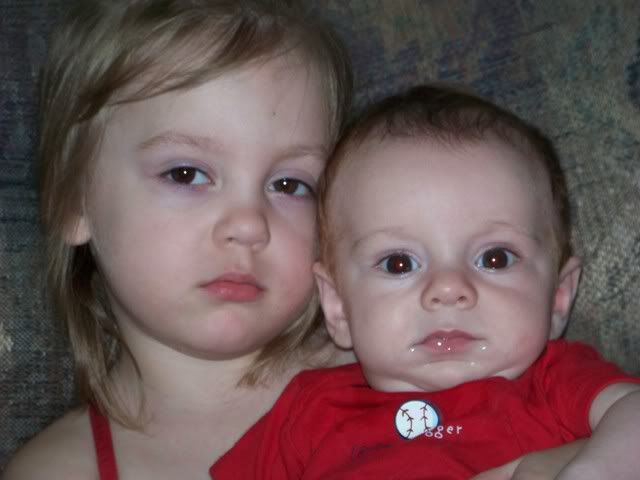 My Silly girl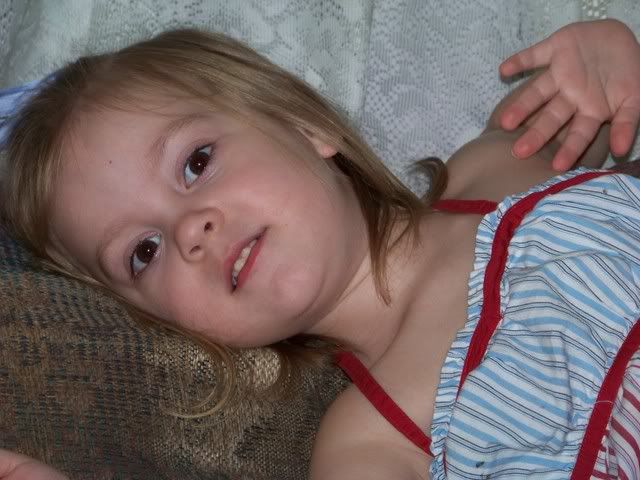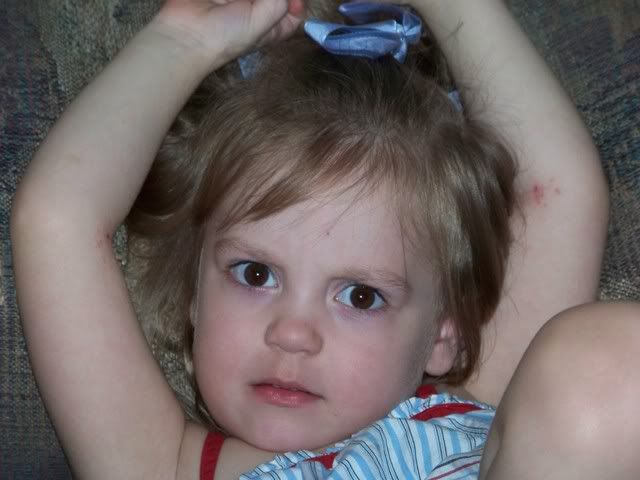 Elijah being happy!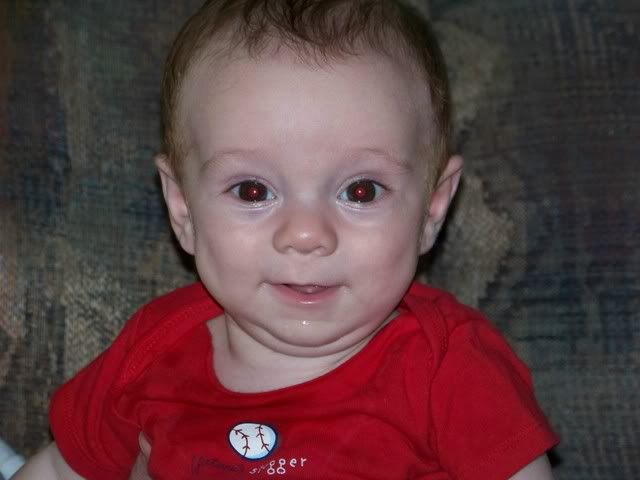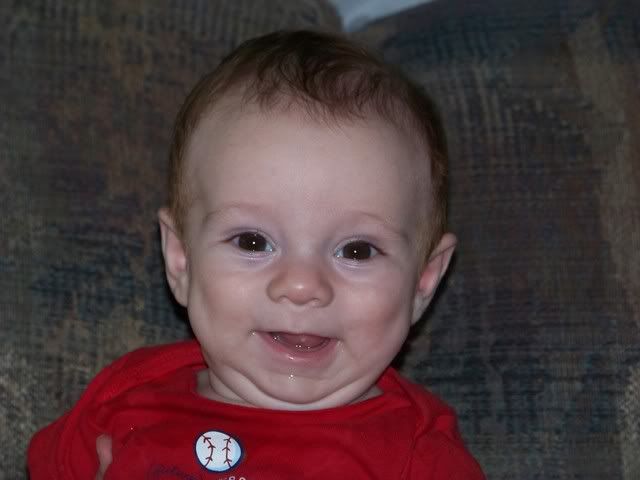 the kiddos :)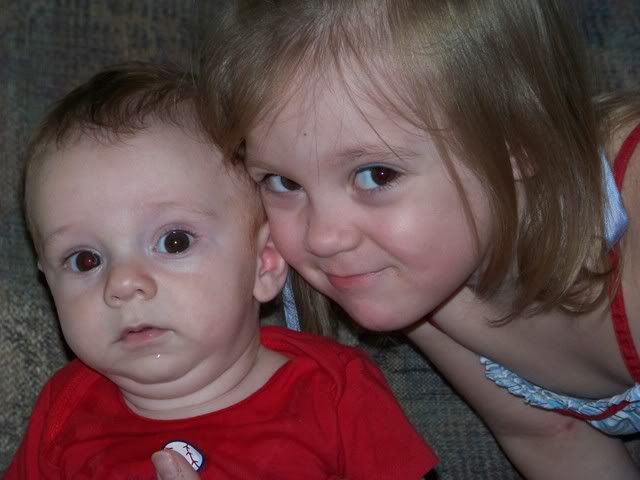 Kyley
Elijah with my daddy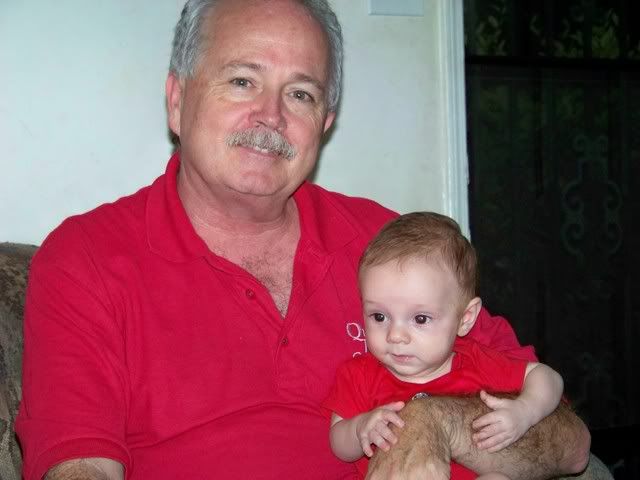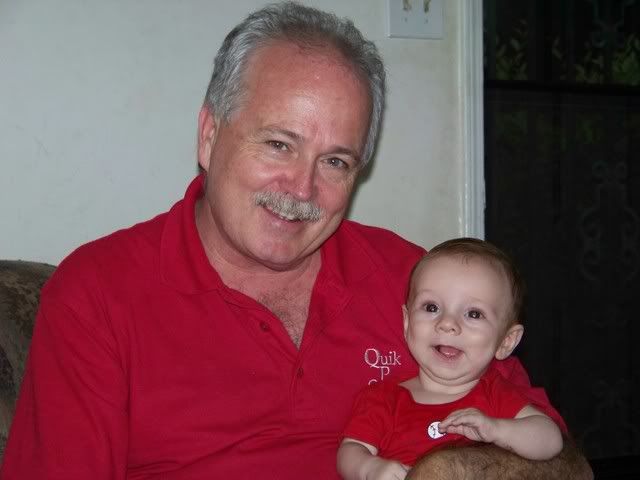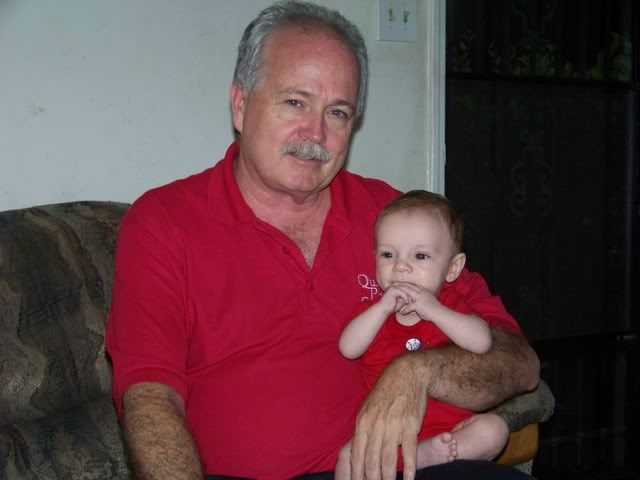 Both kids with my daddy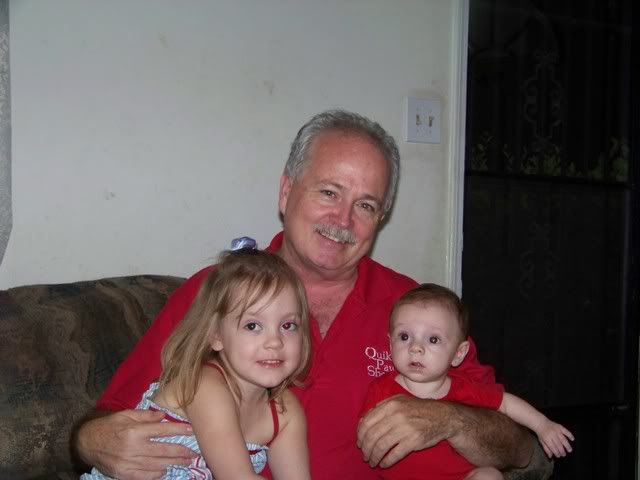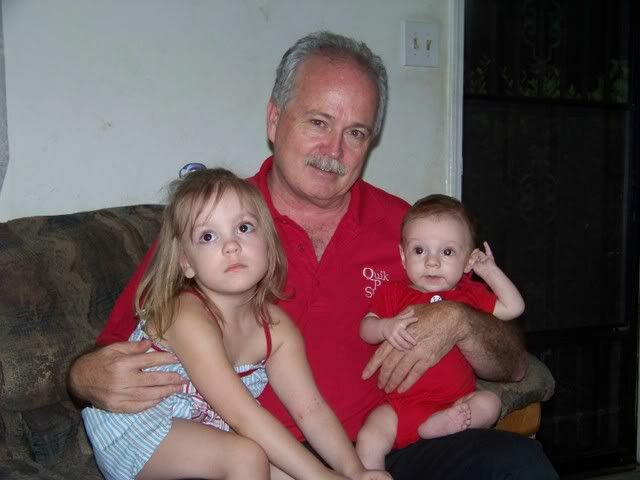 Kyley putting stickers all over grandma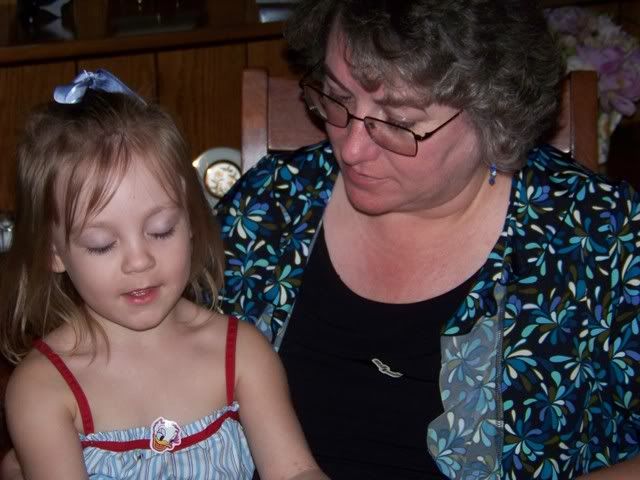 And what Elijah did at grandmas that night LOL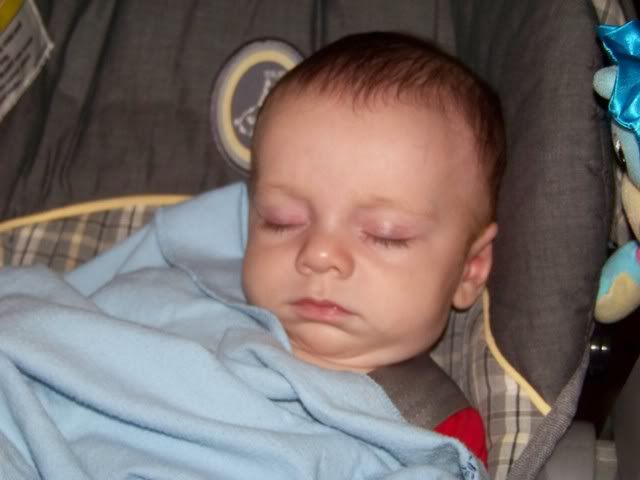 Terri, Derek, Noel, and Kyley at Shogun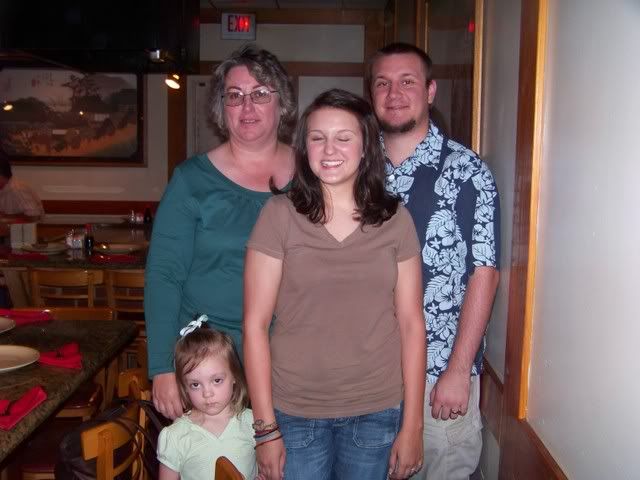 Elijah at Shogun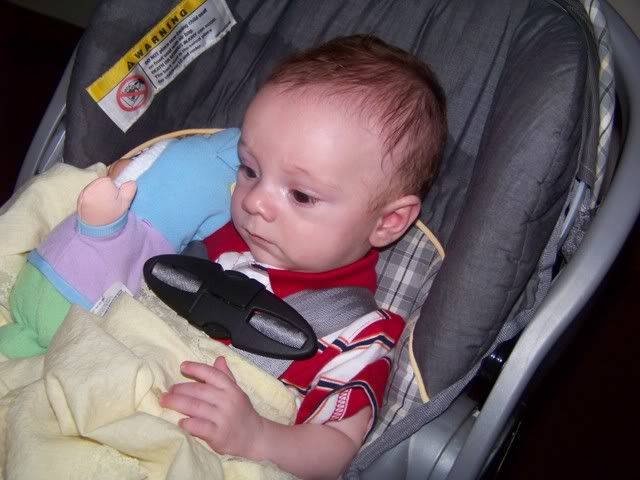 Noel playing with Kyley
Elijah's first chopsticks :)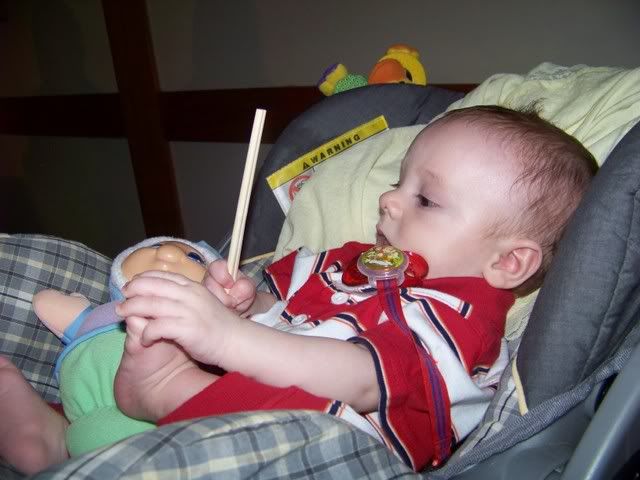 At Terri's... Kyley and Noel thought they were cute with their umbrellas in their hair!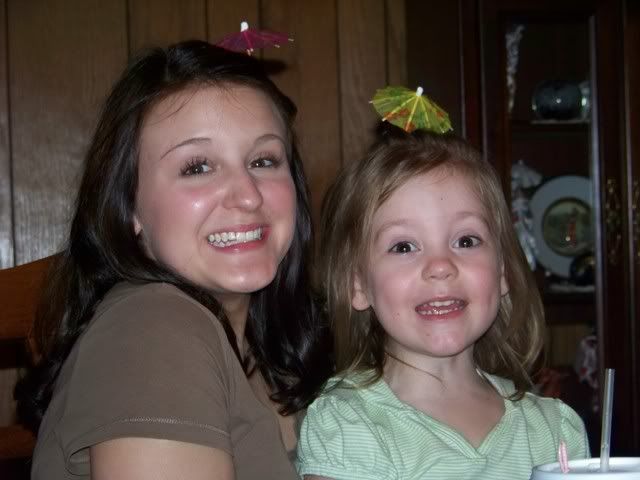 Noel with Elijah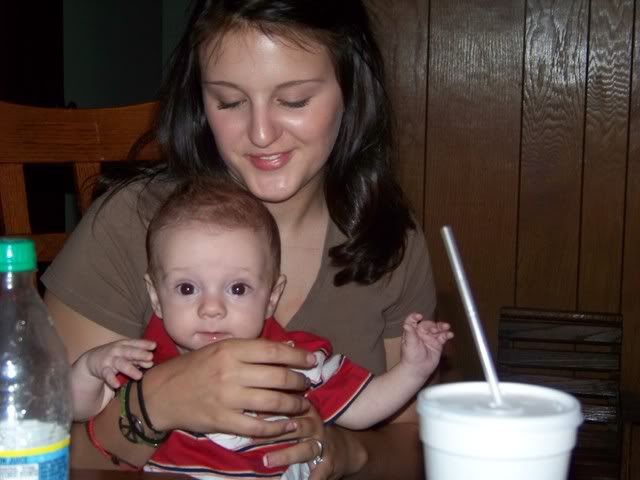 Kyley eating her ice cream at grandma's... very messily I might add...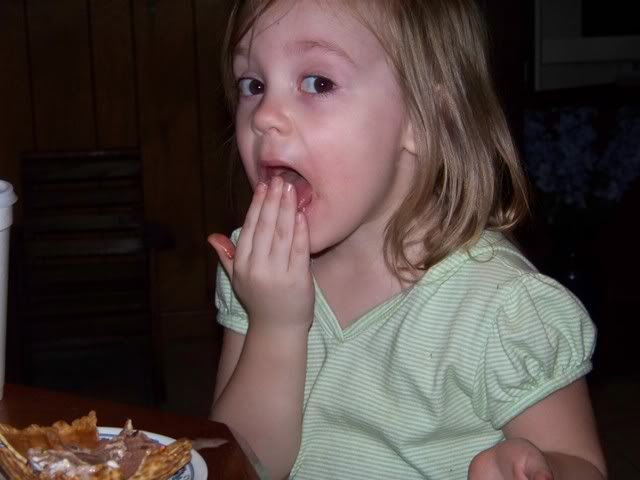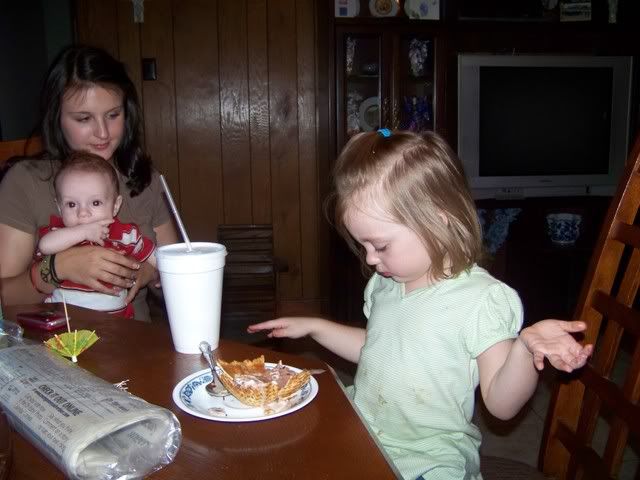 Grandma talking on the phone to Great Grandma and Great Grandpa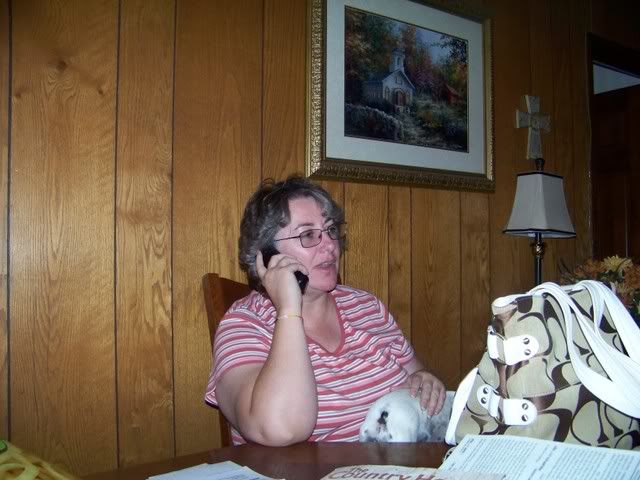 The Jordan boys- Minus Grandpa and Uncle Jared (WE MISS YOU JARED!)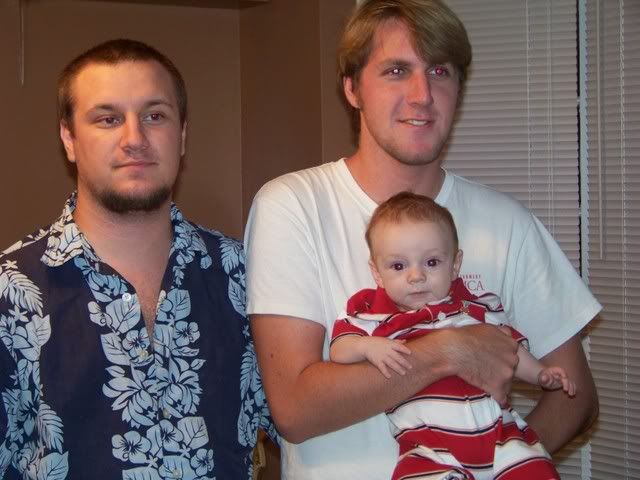 Elijah walking to Noel (ok so mostly daddy making him move!)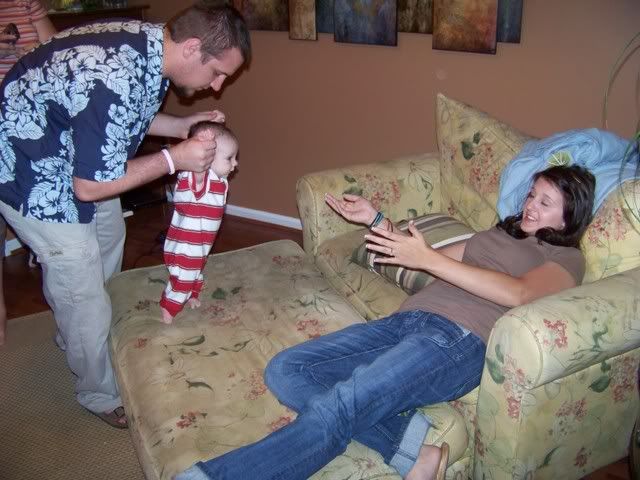 A cute one of Noel and Elijah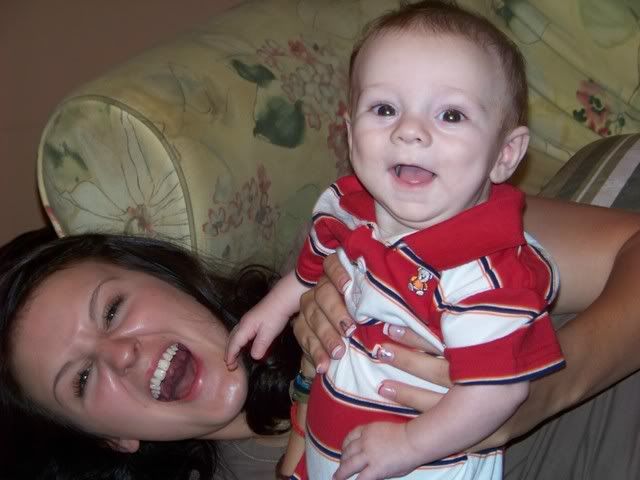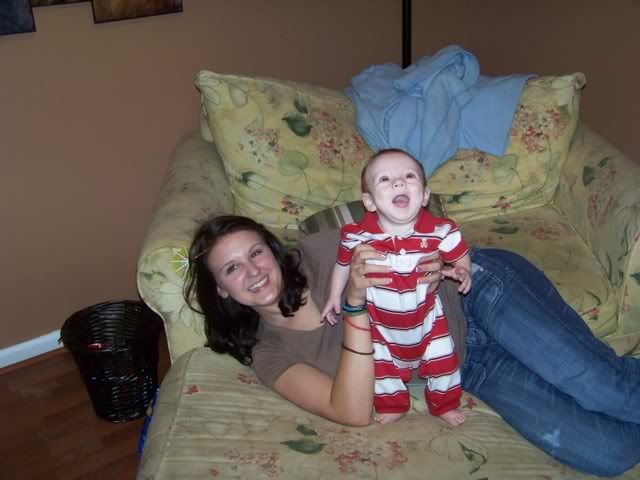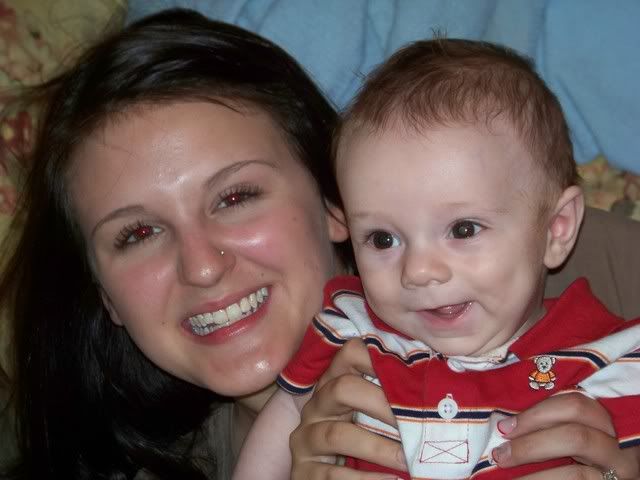 Noel and E and Uncle Ryan playing before we left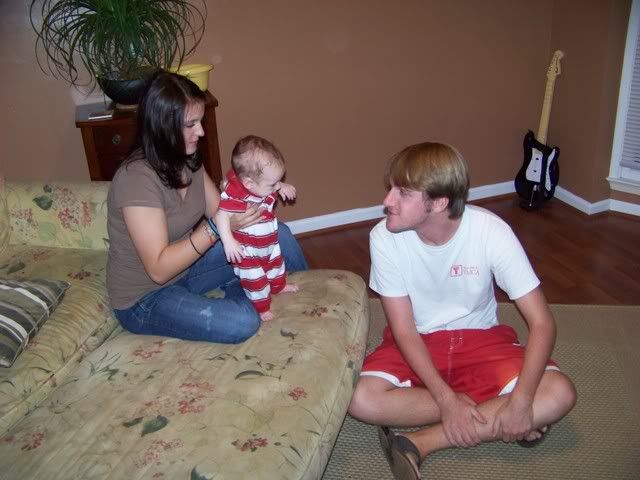 Sorry this post was so long but I figured a ton of pictures would be good for those who wanted to see what we've been up to :) Hope you enjoyed!