Ok so I'm 2 days late, but hey at least I remembered :)
Stats:
Weight 10 lb 13 oz (25%)
Height 23 1/2 in (75%)
Head Circumf. 15 3/4 (50%)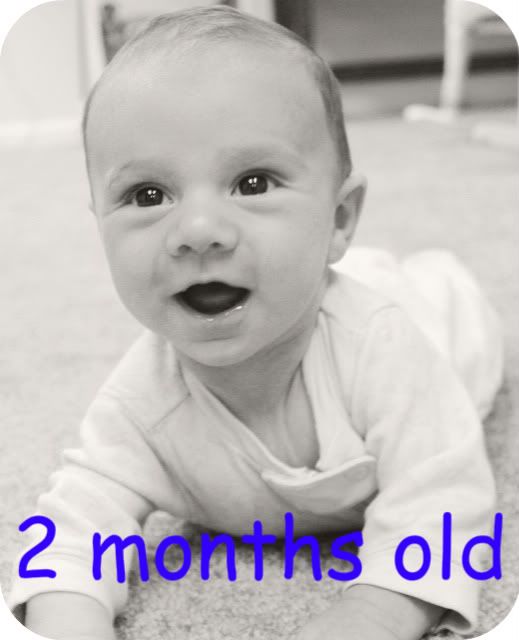 Just this week Asher has been rolling over a ton!
He holds his head up really well when on his tummy and loves to "talk" and smile at us.
He's still wearing 0-3 month clothes (thankfully, that means we've gotten good use out of them!) and a size 1 diaper.
He sleeps well and loves to eat but what infant doesn't?
I just can't believe how quickly time is flying!