Apparently, Elijah was hungry.
Derek and I were out back working in the yard, and on the deck. Elijah was sleeping, and Kyley was playing outside with us. Next thing I know, I see Elijah walk across the kitchen with a bowl. Ok no problem.
I go inside a few minutes later to this.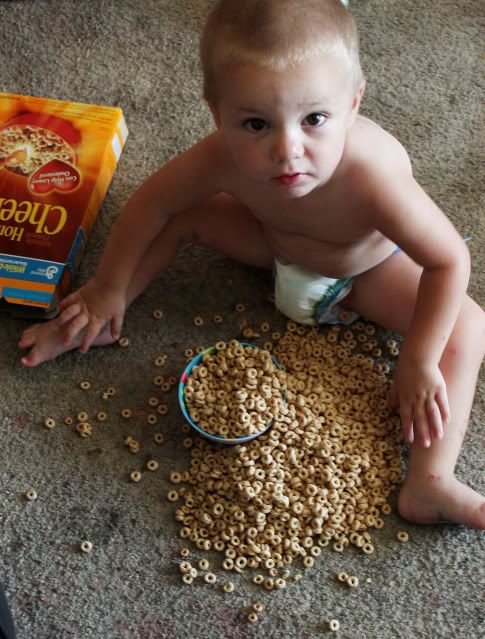 Apparently, he was hungry. And took matters into his own hands.