So, guess who lost their first tooth yesterday?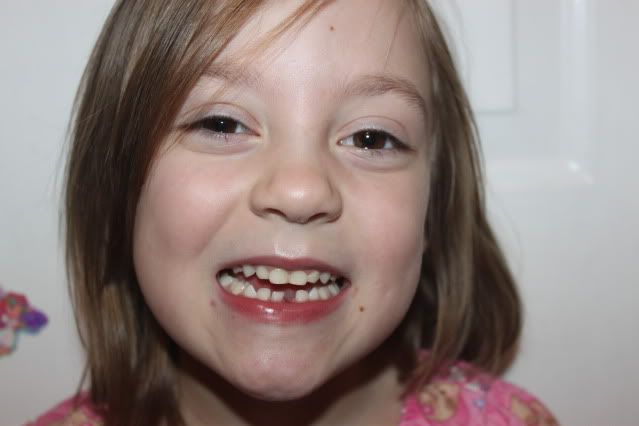 She was so stoked that we had a HARD time going to bed last night. She just didn't want to settle down and sleep because she was so excited and giddy. She can't stop smiling!
I snapped these right afterward last night of the two kids as well.